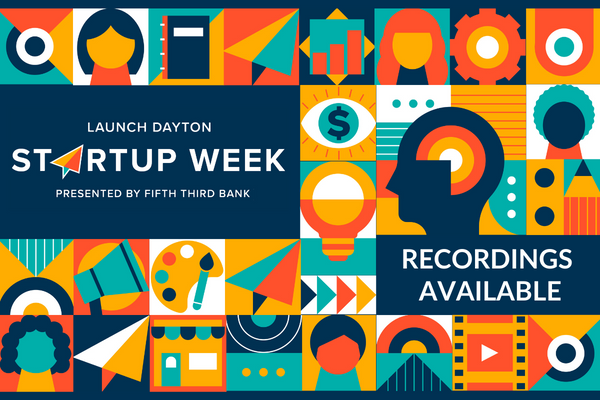 Kickstart your year with recordings from Startup Week
January 17, 2023
Kickstart your business growth in 2023 with recorded sessions from Launch Dayton Startup Week Powered by Fifth Third Bank!
The 2022 conference featured 80+ speakers across 60+ sessions, ranging from inspirational fireside chats with founders sharing stories of failure and success to hands-on workshops that will enable you to dig in and work on your business and leave with something tangible you can implement the next day.
We were able to record 26 of the most popular sessions, from what to do after filing your LLC, to how to write content that sells, to how to prepare to pitch for investment. Check them out here!
The 2022 conference was made possible by our presenting sponsor, Fifth Third Bank, and our platinum sponsors, Parallax Advanced Research, Entrepreneurs' Center, Canary Consulting, and Mile Two. We couldn't do it without their generous support!
Popular Categories
Related Stories