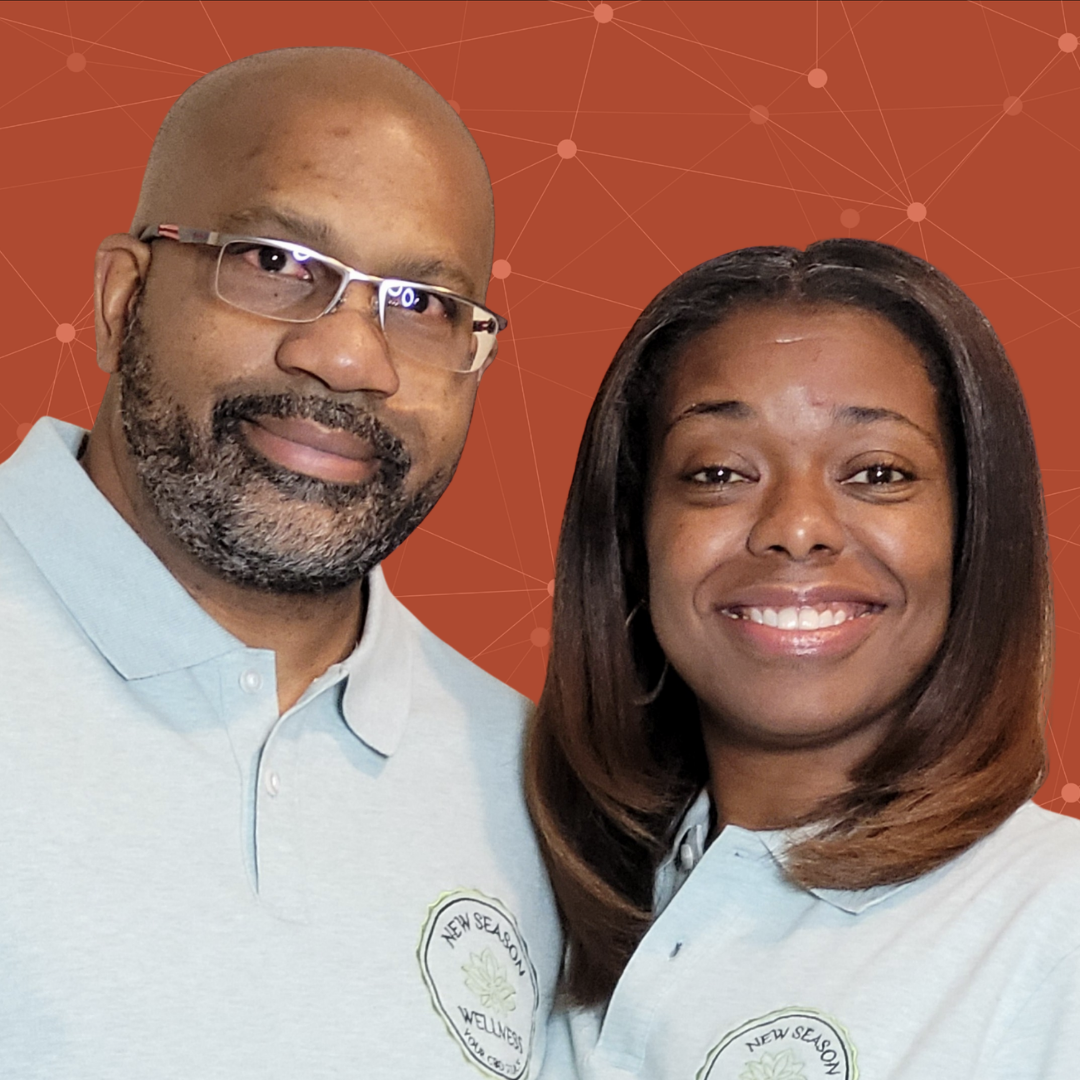 Grand opening today for New Season Wellness brick & mortar
April 20, 2021
Anikka Masey and her husband, Thomas, launched their online CBD store, New Season Wellness, in 2020 because they wanted to help their community be well.
On Tuesday, April 20, from 4 to 7p, the couple will host the grand opening of their new physical storefront, located at 446 S. Main Street in Englewood.
The brick and mortar location is the latest step in the Maseys' journey to bring wellness to their community.
"I love what I do because I love to see people healthy," Anikka shared. "My husband and I come from long line of illness — blood pressure, diabetes are prevalent and in our family, we start taking medicine early. It has always been a goal of mine to avoid that, and I made it to 46 without having to take any regular medication. What I want for my family, my children, my community, is to be more educated overall to be healthy."
New Season Wellness offers a variety of CBD products, from lotions and creams that help with pain, to CBD-infused teas, honeys, tinctures, nuts, chocolates and fruit chews.
"People have to unlearn the idea that CBD is illegal," Anikka said. "We have to educate our community that these are alternative therapies to deal with insomnia, topical pain."
The new store will be open Wednesday through Friday from 10a to 7p and Saturday from 9a to 6p.
Anikka had recently launched her new online retail company last fall when she joined the Early Risers Academy, a free 10-week business-building bootcamp powered by Launch Dayton partner Parallax Advanced Research. She won her cohort's pitch competition in fall 2020. The experience helped prepare her to grow the business and launch her physical location, she said. She also hopes to launch New Season Wellness 's first custom product later this year.
Read our full interview with Anikka about her Early Risers Academy experience here.
Connect with her on Facebook @daytoncbd and Instagram @newseasonwellness.
Popular Categories
Related Stories