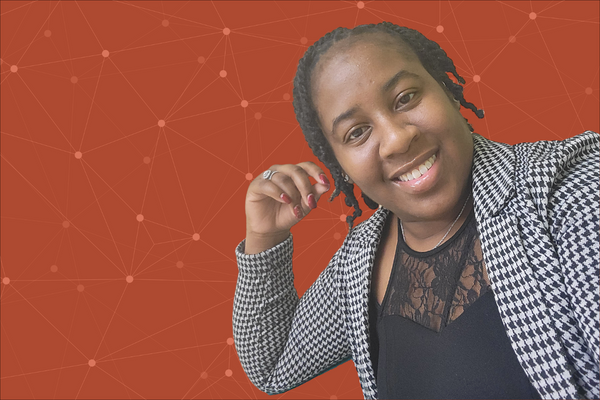 Tastee supports seniors in West Dayton
January 31, 2023
Tastee Smith was working as a manager at Taco Bell when she realized that she wanted more — both for herself and her community. She made changes that led her to the Greater West Dayton Incubator, where she tapped into resources to launch Care Task LLC.
Care Task offers a range of services from notary work to home health care. Non-emergency medical transportation will launch in March. By the end of the year, Tastee aims to operate a full senior service agency.
We caught up with her recently to learn more about her goals and her journey.
Launch Dayton: Introduce yourself — who are you and what is your company?
Tastee: Hello, My name is Tastee Smith and I am the owner of Care Task Solutions. I have been in business for two years serving seniors in greater west Dayton and the surrounding areas. Care Task Solutions offers home health care and non-emergency medical transportation services.
How did your company start?
I was working for a small non-emergency medical transportation company and realized I had the potential to grow and help others. I started making calls to figure out what I needed and where to start. It was not an easy task, because there is no guide for it, but I figured it out through hard work and determination.
Why this idea?
It is a much need service. There are other companies that offer the services, but not the quality.
Did you always want to be an entrepreneur?
I do believe that I always wanted to be an entrepreneur, I just did not believe in myself before. I worked as a manager at Taco Bell for four years before I realized that it was a dead end for me. I wanted more for my family and community. And I want to bring jobs to west Dayton and do community outreach events for children and seniors.
What identities or life experiences do you bring to entrepreneurship that helped prepare you for this lifestyle?
I know how the average person thinks day-to-day and what they truly need help with. I know that some people are choosing between paying rent and buying groceries each month. And I know that people of the community do not discuss mental health when they cannot receive certain services due to finances. I empathize with those around me and hope to make a difference in the community.
What is the biggest barrier you've faced on your entrepreneur journey?
Not having many people who will help because they do not want you to do what they are doing, or they do not want you on their level.
How did you eventually get the business help you were seeking?
My hands-on help has come from Ms. Whitney Barkley, Ms. Chataun Denis, and Ms. LeKeisha Grant. I participated in Business Blitz, Flyer Pitch, Urban Elevation Accelerator, Dayton Score, and others. I also received a Cultural Capital microloan.
A year ago, I did not see myself getting this far, but everyone around me saw my potential. I have exceeded my goals in one year, and I could not ask to be a part of a better business program. I have been pushed to the limit, and it has never felt so rewarding.
Why do you love what you do?
Because seniors love to see you coming. Not many of them have family that visit often, and the companionship is needed.
What advice would you offer fellow or aspiring entrepreneurs?
Keep going when it gets harder, because that means you are breaking through barriers.
Want to help Tastee reach her next milestone? Connect with her at [email protected].
Wondering how YOU can tap into resources to move your business forward? Take our new interactive resource-matching quiz here!
Popular Categories
Related Stories