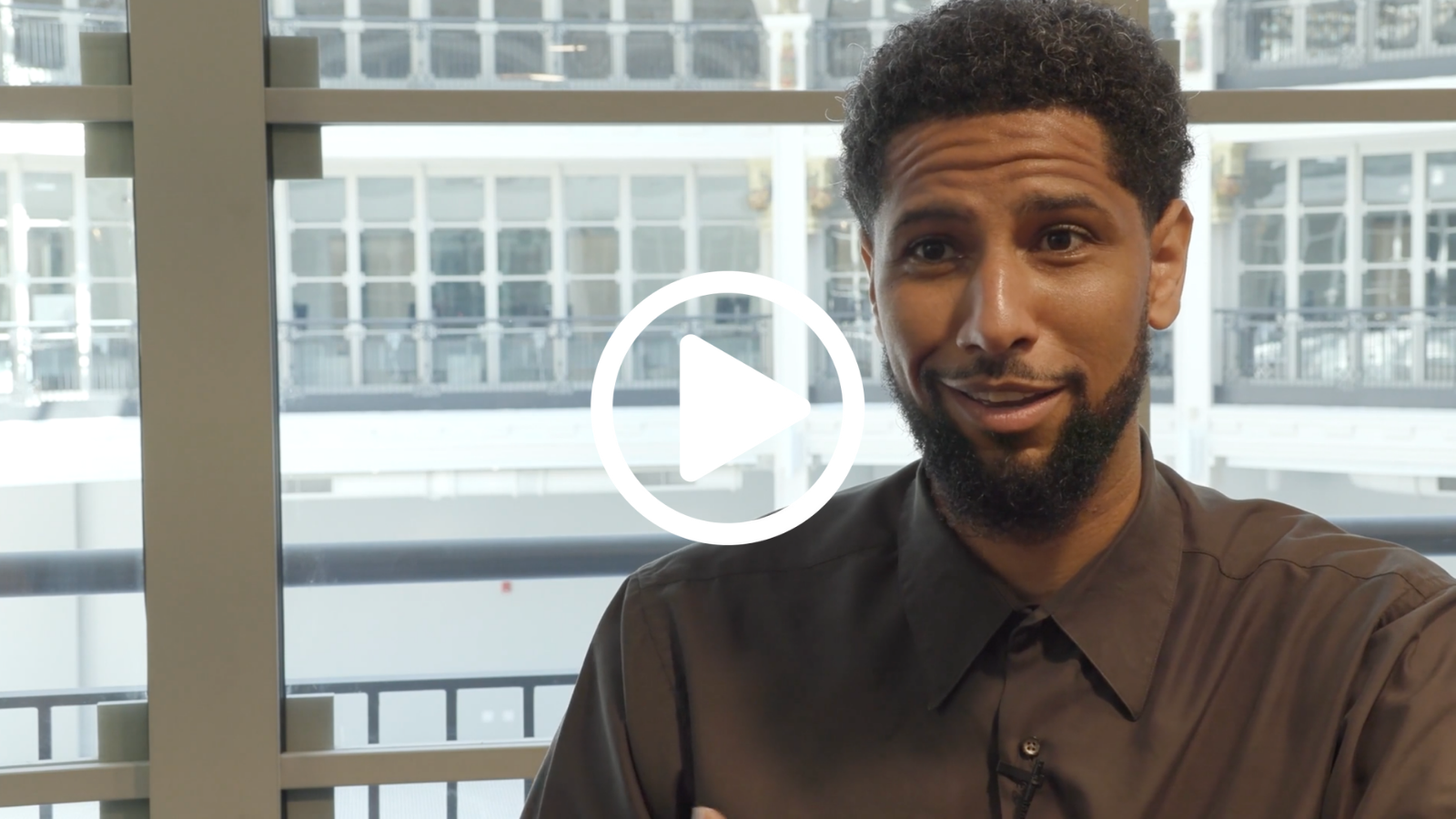 David Maurer talks overcoming obstacles in latest episode of "I Am an Entrepreneur"
February 9, 2022
There's no one way to be an entrepreneur.
You don't have to look a certain way, operate in a particular industry, pursue specific education, grow up in a particular household, or spend your free time nurturing any particular hobbies — entrepreneurs grow from all walks of life.
In a new video series we are excited to launch today, entrepreneurs, founders, and small business owners from across the Dayton Region share their individual stories in order to break down those pervading stereotypes about who can or can't be an entrepreneur.
They proudly declare, "I Am an Entrepreneur" — and you can be, too.
David Maurer believes his new company, Green Zero Energy, has the potential to change the world.
When the pandemic hit in 2020, David left working on rockets in California to return home to Dayton and launch a new company, focused on developing innovative, mobile, renewable energy technology.
"A lot of times, renewable energy is a more stationary application. We're looking at making it mobile — that's where our technology will revolutionize the renewable energy market," he explained. "We're using a source you can hook into. You can know that you're actually helping with emissions."
But David's road to entrepreneurship has not been easy. He has a stutter, and for awhile, he let it hold him back, he shares.
Overcoming obstacles
"With me having a stutter, that was a big hindrance, even after I realized that I was a leader," he said. "It takes awhile to recognize things in yourself. Others will see them, and people who like you or respect you will say, hey, you have this, you're a natural at this. But it takes awhile to sink in. And I was like, how would I ever, I have a stutter, and I was listing off all the things about myself that I look at as negative."
He had to realize that everyone has handicaps.
"Nobody likes looking at their handicaps as handicaps, but the definition of the word is anything that hinders you in what you want you want to do," he said. "As I got into the work environment, I started realizing I have more to offer, even despite my handicap."
But David's speech impediment wasn't the only obstacle he faced on his founder journey.
"For me, having a speech impediment, and I'm a Black man — normally we have to go above and beyond to be accepted. If we want to apply for a job, we have to have a bachelor's degree even you only need an associate's degree. There's a stigma out there," he said. "That's really hard when you have a speech impediment — you're looked at as you're nervous, or you don't know what to say. I know what to say — but I can't let the words out. I have to go around words."
It leaves David no choice but to be exactly who he is, he reflects.
"Really, that's why I'm here right now, is to share with you guys, it's OK to be who you are. It's important to realize who you are and even embrace those weaknesses, those things that you don't look at as a strength," he said. "This is where I am, this is me. I'm on unemployment, I'm working on a startup, I don't have a lot of money. I'm a CEO of a company that I believe will go on and change the world."
It's a lesson from his entrepreneurial journey that the father of three hopes to carry into his parenting, too.
"As moms and dads, we stress to our little ones what they do well, and that's good, but helping them realize who they are, and accept who they are, even if it's a weakness or hindrance or handicap — that may be how they make a difference in this world," he said.
A global solution
David is excited to continue to build Green Zero Energy right here in Dayton, before one day taking its mobile renewable energy solution worldwide.
"Dayton has a history of manufacturing, machining, and a whole lot of industry here. There really is potential here," he said. "I'm a believe in local manufacturing and supply chains. I believe in using who's around you and making a network, and I believe we can do that here in Dayton."
"I'm David Maurer, and I'm an entrepreneur."
Popular Categories
Related Stories