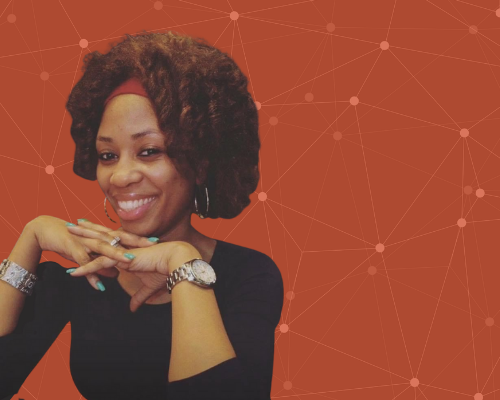 VIBEZ founder seeks to empower women with her clothing
May 18, 2021
By Aliyah McLain
Ariane Brown has always had a love of graphic tees. Earlier this year, she decided to tap her management background and try her hand at running her own company, VIBEZ. She joined the winter 2021 cohort of Early Risers Academy, a 10-week business-building bootcamp powered by Launch Dayton partner Parallax Advanced Research, to get her business plan in order.
We recently caught up with Ariane to learn more about her company. Our conversation has been lightly edited for clarity.
Launch Dayton: How did your company begin?
Ariane: A lot of times I'll look at T-shirts and I'd think about how I had said the same exact things before. I want to offer clothing that allows women to make a statement without actually having to say a word. VIBEZ is just the first of many entrepreneurial creations to come as I navigate my niche.
Have you always wanted to be an entrepreneur?
Yes. I just knew I wasn't meant to work for anyone, it was always a feeling in my gut. VIBEZ is a way for me to get my feet wet to fulfill my goal of becoming a full-time entrepreneur.
What has been your biggest barrier?
I would say just trying to balance everything, I'm married, I have two daughters, and I work a full-time job.
How was your experience with the Early Risers Academy?
I believe the program is very beneficial for an entrepreneur in any stage of launching their business. They will definitely provide you with the necessary skills.
How can the Launch Dayton community support you?
I feel as if they have been a huge support already just with the networks and successes that I have already encountered. I also feel supported because of the relationships that I have witnessed the Launch Dayton community form with individuals in the course.
Watch Ariane's Early Risers Academy pitch here to learn more.
Popular Categories
Related Stories