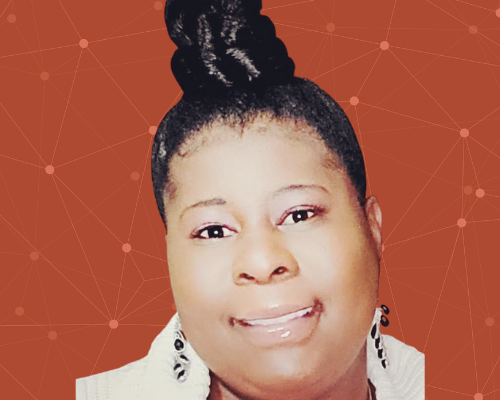 Up-and-coming courier focuses exclusively on pediatric hospitals and labs
May 18, 2021
By Katie Aldridge
Brandi Cargle is the founder of Yes, We Deliver!, an up-and-coming courier that focuses on delivering supplies to pediatric hospitals and laboratories within a 60-mile radius of the Dayton metropolitan area. Many couriers in the area do not focus on children's hospitals and pediatrician offices, but Brandi's goal is to prioritize their needs.
Brandi recently graduated from the winter 2021 cohort of Early Risers Academy, a 10-week business-building bootcamp powered by Launch Dayton partner Parallax Advanced Research. We caught up with her recently to learn more about her company. Our conversation has been lightly edited for clarity.
Launch Dayton: How did your company start?
Brandi: I worked at a homeless shelter for eight years. One day, there was a situation with a baby. The mother was displaced, and her baby was very fussy. We had to send her to Dayton Children's Hospital and had to wait about a week for lab results. She had Celiac disease. I have always wanted to help people. Knowing about how much pain that baby was going through, I wanted there to be a quicker way to assist because I knew there were no courier services that focused on children.
Why this industry, why this idea?
I wanted to help others. I was talking to my daughter's friend's mother, and she was telling me about truck driving and delivery services, and I was inspired. When I was thinking about local delivery, I thought "how can I help people and deliver?" I wanted to provide my services to companies and businesses that were in need. With pharmacies, parents are able to check the status of their children's prescriptions online, but going to get it is a whole different story.
Did you always want to be an entrepreneur?
Yes. I always wanted to be my own boss. I always wanted to take care of my employees, which would then make my employees to take care of my customers. I want my employees and customers to feel a sense of community. I want to be a leader. If my employees want to be an entrepreneur, maybe I can lead them and help them with the steps to grow.
What identities do you bring to entrepreneurship that helped prepare you for this lifestyle?
Resilience. I am a single parent and I have no idea which-way-and-how I'm going; however, I am determined. When my mind is set on something, I go for it. I might overdo myself sometimes and I'll take a break from it, which is when I start to get discouraged because, as a mother of three, I have so much to do. After I get myself pulled back together, I'm back on top of what my goal is. That is perseverance.
What is the biggest barrier you've faced in entrepreneurship?
I lacked experience. I started as a sole proprietor at the end of 2019, so I'm still like fresh meat out there! I will eventually partner with someone who has more experience with me, and she will be the cofounder.
Why do you love what do you?
I love being my own boss and being flexible. I am leaving a legacy for my children. If they choose not to continue with it, at least the business will be sold to someone who is interested. I love being able to help someone. Sometimes, not everything has to be paid for. I might be able to pay-it-forward to someone who may need something delivered for a health problem, or anything. I don't have to charge them for it; I'll still be able to help them.
It seems like everything comes back around to wanting to help people.
It does! It all connects. That is my main goal. After going through my social work classes, working at the homeless shelter took a toll on me. I related to a lot of the clients there. I didn't just do my job, I did more than my job to try and assist them the best way I could. That has just always been me. When people take care of me, I'll take care of them.
How can the Launch Dayton community support you?
Go to my website, www.yeswedeliverllc.com! I'm also on Instagram and Facebook. If there are any other resources or people who I should connect with, reach out! I'm looking for someone in IT, so I can have some help with my website.
I loved it. The tools they have for you are very useful for figuring out your vision. I had a hard time figuring out what to put in my pitch; they have a software you can use to help built that and your ideas. The information is very, very useful. You have so much help from the director, the partners, and the other cohort members. They are very supportive. It is a really good program, I am so glad that I found it.
Popular Categories
Related Stories