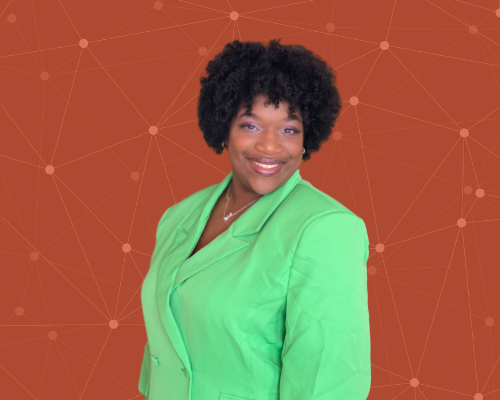 Tribe aims to support moms doing it all
June 7, 2022
By Katie Aldridge
Ever need an extra set of hands to help clean the house or pick up the kids? Tribe aims to meet that need.
Created by wife and mom Ariel Smith, Tribe offers a quality, convenient and safe extended village to families in need of housekeeping, laundry service, a kid's chauffeur or a nanny.
Ariel is a graduate of Early Risers Academy, a 10-week business-building class powered by Launch Dayton partner Parallax Advanced Research. We recently caught up with Ariel to learn more about Tribe and her entrepreneurial journey.
Launch Dayton: How did your company start?
Ariel: It started from the desire to create something that I didn't feel was there. A lot of times, as a mom, you don't need the help until you need it. I remember telling my husband that I wished there was an Uber with trustworthy people you can rely on for the different things that you need. I delved into what that would look like, and being a part of the cohort helped me develop this idea more.
Why this idea?
I want to do this specifically because these are the main needs mothers have. We try to do it all — work, the laundry, tending to our children's needs — but we can't do it all and do it well. To create something that would be cost effective and meet so many needs of mothers and families is a no-brainer.
Did you always want to be an entrepreneur?
Yes and no. I always wanted to be a mom, but I also have had many interests. Whatever I put my hands to, I have to be the best. I felt that way about being a mom, and I knew that whatever my career was going to be would have to allow me to do that. With entrepreneurship, it allows me to create my own schedule and go off my own capacity. It doesn't make me feel stuck.
What identities do you bring to entrepreneurship that helped prepare you for this lifestyle?
My journey of becoming a mom was very head on. My husband had a 7-year-old daughter when we got married, so I automatically became a mom. Six months later, I became pregnant, so my body wasn't even my own. After a while, I lost myself. The journey of fighting for my own identity made me realize that it's what I needed to help other moms do.
What is the biggest barrier you've faced in entrepreneurship?
The biggest barrier for me before the cohort was learning as I went. I am working from a place of passion and not from a hustler's mentality. After the cohort and adding Tribe to the company, I am worried about my capacity because Tribe is such a big thing. I learned how much help I really need to make Tribe a reality for other people.
Why do you love what do you?
I love what I do because it helps other people feel whole. I chose self care initially because I completely lost my identity. I tried the things our society told us to do to treat ourselves, but it was just medicating the real issues without any real change. I want to focus on the inner person and take the self care from the inside out. To be able to do that for other people gives purpose to my being.
How did you get connected to the Launch Dayton Community?
My husband has a branding and marketing business, and we had a customer who was a part of the cohort. She's a close friend of mine, and she told us she needed a logo and help with her presentation. As we were working on her stuff, my husband said I should do it. I knew KeAnna Daniels also, so to know she'd be teaching I decided to apply and see what happened.
How was your Early Risers Academy experience?
The curriculum helped me so much. I have that wisdom and knowledge base forever to help me and even my husband. There was a lot I didn't know, but the support was amazing. It was all about pushing myself for a greater purpose. It helped me to push for something I believe in. I wouldn't trade the experience for anything.
How can the Launch Dayton community support you?
Reach out to me! I believe there is a place for everyone, so if this or a service area is something you're passionate about, shoot me an email at [email protected]. I would love to build a team to make this possible for other people.
Curious if Early Risers Academy is a fit for you? Learn more here, and apply for our next cohort, kicking off July 20, 2022!
Popular Categories
Related Stories