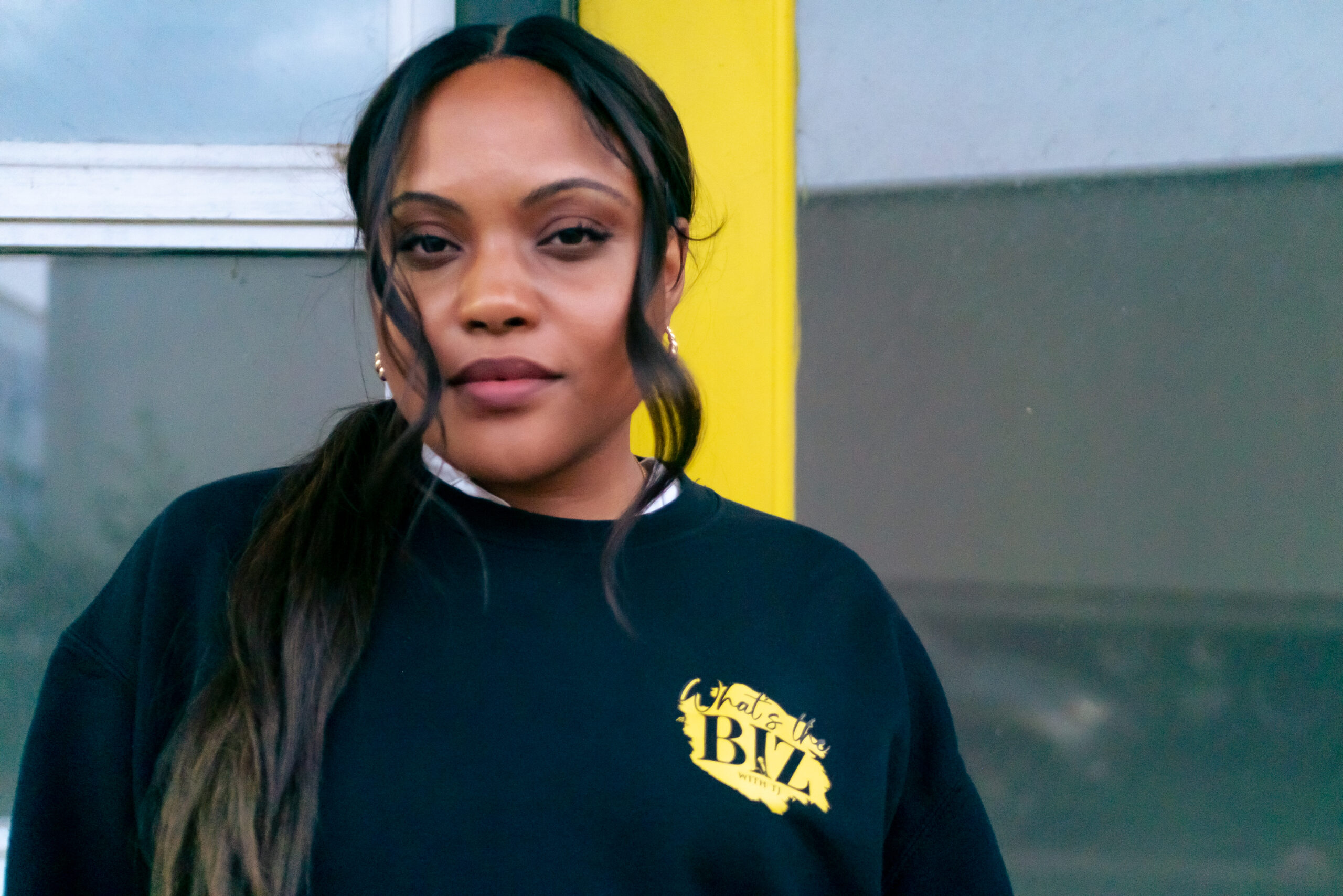 Three questions to ask before you close a business
October 23, 2023
By Te'Jal Cartwright, Founder, What's The Biz
Every entrepreneur faces challenges while they're building a business — but how do you know when to push through the hardship and when to close up shop?
We've seen beloved businesses like Carmel's, Twist Cupcakery, and Lock 27 make tough decisions this year. Decisions that don't always come easy.
For the past two years, What's the Biz took a pause. As our team experienced hardships, we questioned whether or not the business would continue. Sometimes we just don't know if we should continue with our venture. That's one of the tricky things about entrepreneurship.
My decision to end What's the Biz came from a place of feeling complete. Hardships didn't push me away, I just listened to the community. The Black business community has grown so much since the inception of WTB. My mission was to magnify the excitement and collaboration around Black business owners and community members. It evolved into Black business support during Covid. And as we close out this final season, we're focused on bringing important conversations to the table.
Before you make THAT final decision, it's really important to take time to yourself and think about it.
I had some business struggles while balancing a full-time job, a family, and transitioning to a new business. Sound familiar? We all experience a delicate game of balance as we work to build a dream, especially those of us who have nothing to build from.
But before you hang up the towel, consider the following:
Have you asked for help? Lean into your community. In my previous blog, I talked about the power of collaboration and community. Without my team and friends,

 this season would not have been possible. 

I told them about the problems that I experienced, and everyone jumped on board to make sure that we finished this series out strong.
Have you used all the resources provided for local entrepreneurs? Have you tapped into all the wonderful resources that exist? There are so many organizations ready to help you in this entrepreneurial journey. From Launch Dayton to Co-op Dayton to the Entrepreneurs' Center to the Greater West Dayton Incubator, and so many more! All of their support is FREE. Define your problem, and find the resource to help you. If you don't see something you need, be vocal. Your problem could help resources develop and create new programs that fit the community's needs.
Have you completed your mission? This is where mission statements come in handy! Is the "thing" that you set out to do — done? Do you feel complete, or are you ready to move on to something new? Listen to your soul! What is it saying to you?
Don't let the hardships get you down. When you're feeling tired or over it, remember, you don't have to do this alone. Tap into the community around you, and really think about what steps you'd like to take.
Chat with us! Have you ever been at this kind of crossroad? What motivated you to keep going, or what made you embrace your decision to close your business? Let us know!
Launch Dayton is thrilled to partner with Te'Jal and her team to produce the final season of What's the Biz. Stay tuned to socials and our newsletter as episodes drop!
Popular Categories
Related Stories