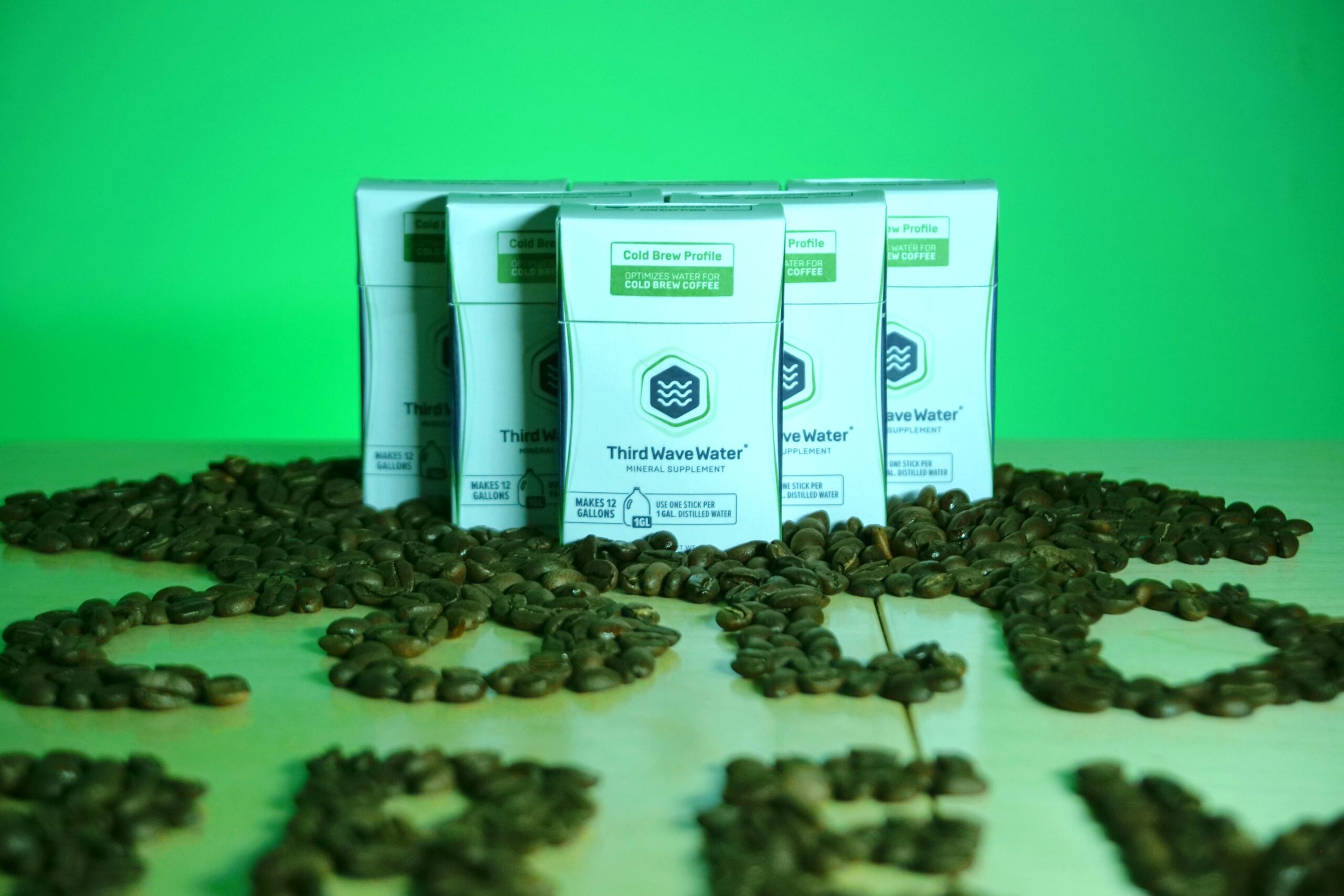 Third Wave Water launches new cold brew profile
June 21, 2022
Just in time for summer, Third Wave Water is proud to announce the release of their fourth water profile; the Cold Brew profile.
The Cold Brew profile was created to provide a Magnesium enriched, low acid water solution for cold brew coffee drinkers. The acidity of cold brewed coffee is reduced up to 3X (300%) while the Magnesium provides a smoother mouth feel and overall reduced bitterness. Repeatably brew the same great tasting cold brew with a water engineered
"The Third Wave Water Cold Brew Profile makes it easier to acquire the tasting notes commonly sought after in cold brew coffees like chocolate and molasses coupled with creamier body and reduced bitterness," founder Charles Nick said. "Lowering the acidity also provides other additional effects most people look for in cold brew coffees."
It is simple to create your water to brew cold brew — just add a packet of the specially blended minerals into one gallon of distilled water. Suitable empty water replacements for distilled water include reverse osmosis or deionized water.
Many coffee roasters brew medium to darker roasted coffees for cold brew and the tastes are greatly influenced by the type of water used to brew the coffee through this unique brew method, which requires 4 to 24 hours to brew. Whether brewing ready to drink cold brew coffee or small batch cold brew bottled in a café, the new Cold Brew profile was engineered to help.
Some of key benefits of the Cold Brew Profile include:
Brew cold brew coffee
Dilute cold brew coffee concentrate
Ease of use
Low acid water profile (reduces acidity up to 3X)
Popular Categories
Related Stories