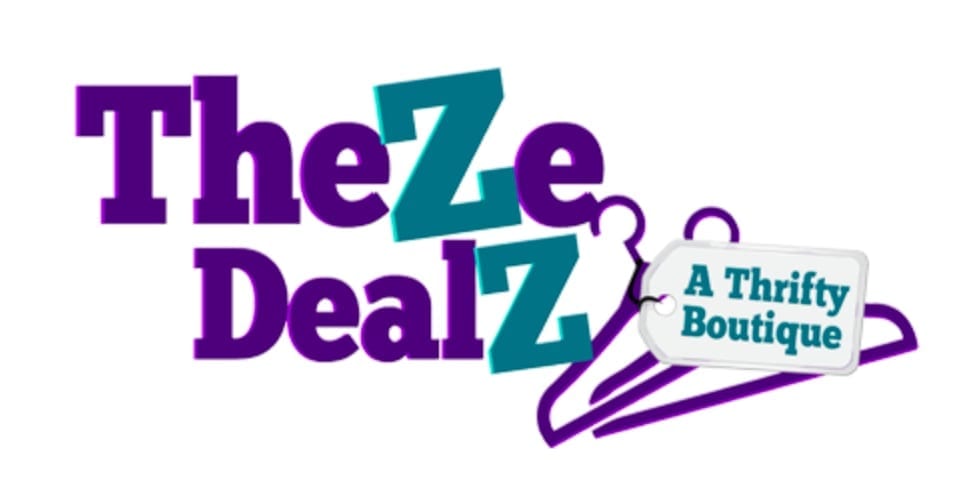 Theze Dealz — a Thrifty Boutique reopens post-COVID
May 26, 2020
Zontaye Richardson, owner of TheZe DealZ – a Thrifty Boutique, the only thrift shop on Dayton's west side, re-opened her store over the weekend.
Zontaye closed her doors March 17 to wait out the COVID-19 pandemic. The re-opening marked her business's third anniversary and her highest day of sales in the store's three-year history, she shared on Facebook.
Through the COVID-19 closure, Zontaye rolled out online shopping options including her Theze Dealz Style Home Shopping Network with items posted online during 5:30p Facebook Live events, and a subscription program, where Zontaye hand-picked a box of five pieces specific to your fashion style for $25, available in one-time and monthly frequencies.
She reopened her physical shop doors with the following measures in place:
• All customers and employees are asked to practice social distancing and stay 6 feet apart. We have placed 6ft floor markings throughout the store
•Store occupancy reduced to 50%
• All employees are required to wear masks, and customers are strongly encouraged to wear masks
• Temperature checks at the beginning of every shift for employees. Employees who are sick are encouraged to stay home
• A barrier shield will be installed at the cash registers
• Hand washing often is encouraged, and hand sanitizer is available
• Increased cleaning and sanitizing of frequently touched items including shopping carts, door handles, etc.
• We ask that all donations are cleaned prior to dropping them off. We are not accepting donations of customers who have contracted COVID.
Theze Dealz will be open Friday, May 29, 11a-7p & Saturday, May 30, 11a-6p. Regular Wednesday through Saturday hours will resume June 3.
For more info, stay tuned with Theze Dealz on Facebook & Instagram.
Popular Categories
Related Stories