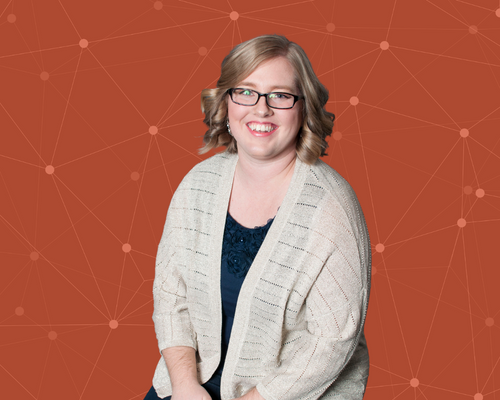 The Village Hive takes first place in latest Entrepreneur Rising Academy pitch
December 20, 2022
Amanda Miller, founder of The Village Hive, took first place last week in her Entrepreneur Rising Academy cohort's culminating pitch competition.
The Village Hive will be a one-stop shop for moms to be able to get a variety of things done while their kids enjoy onsite childcare. The idea came from an unmet need Amanda herself felt as she fostered 14 children in the span of four years.
"I needed a village, desperately, and I didn't have one," she recalled.
The Village Hive aims to offer a meal prep kitchen; office, maker and gym space; and clubs and classes for moms to tap into their hobbies and connect with who they are outside of motherhood.
Thank you, Gail Johnson at Equapendence, for sponsoring the pitch prize for this fall 2022 cohort!
Entrepreneur Rising Academy is a free, 10-week, business-building bootcamp managed by Launch Dayton partner Parallax Advanced Research.
Participants complete Kauffman FastTrac coursework from the nationally-renowned Kauffman Foundation, receive pitch coaching and hands-on mentoring, weekly discussions with successful entrepreneurs and experts, & access to Dayton's business resource providers.
The bootcamp helps early-stage founders and business owners build the foundational knowledge needed to launch and grow successful businesses.
Other fall 2022 cohort graduates include:
Ayauna Goodwin, founder of Absolutely Not, a lifestyle brand and safe space community that promotes holistic awareness, growth, and connectedness through intentional experiences for young, black women in business;
Reka Juhasz, founder of Paperreka, a boutique branding studio that provides a holistic approach to badass female passionpreneurs to align their brands with the true value of their products and services;
Lisa Webb, founder of Lisa's Quick Clean, a woman-owned cleaning business with residential and commercial contracts;
Dee Thomas, founder of Anchored With Excellence, an educational consulting and coaching firm committed to providing superior professional and personal development;
Brie Hope, founder of Baby Biscuit Studios, a video post-production and animation studio with a unique vision, cultural awareness, and interesting approach to video making;
Danielle Watkins, founder of Nu Heights Nutrition, serving up high-protein treats;
Juan Gooden, founder of JuanShot Photography.
Curious if Entrepreneur Rising Academy is a fit for you? Learn more & apply for our next cohort, kicking off in just a few weeks!
Popular Categories
Related Stories