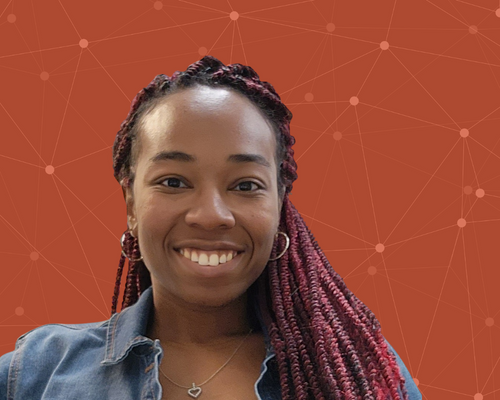 The scRUMptious Dessert offers a fresh take on a classic cake
November 14, 2022
By Meghann Naveau
As a child, Gabrielle Little helped her mom make rum cakes for friends and family during the holiday season. Encouraged by her grandmother to pursue baking and pastry-making as more than a delicious pastime, Gabrielle has been bringing her dream of a drunken bakery to life over the past few years in her home kitchen and Second Street Market. This fall, she graduated from Early Risers Academy, a 10-week business-building bootcamp powered by Launch Dayton partner Parallax Advanced Research.
No One Else Was Doing It: How The scRUMptious Dessert Was Born
My husband's first experience with rum cake was when he sampled my family's rum cake. It's super moist with rum in the mixture and a butter rum sauce at the finish, and it's most often made in a vanilla flavor.
He tasted it and loved it and asked me to create a lemon and strawberry. Soon after, my mom requested chocolate, and they were all so good! It was really fun to figure out how to change up the flavors and take something that had always been one way and create something new from it.
We filled a need by turning this passion into a business.Typically you can't find rum cake in a local store; they're mass produced typically in the islands and rarely in a variety of flavors. But with my education in baking and pastry and this family tradition, it felt right to turn it into a business where we could share our delicious, unique treat with others.
Finding a Community: Early Risers Academy and Support
I honestly don't remember where I first learned about Early Risers Academy. I'm often looking up resources and connecting with other entrepreneurs in Dayton, and one of them encouraged me to apply. The Dayton community is full of people who support each other, and this was one of those times!
My favorite thing about the Early Risers Academy was being with other entrepreneurs who understand this life. Having a sounding board and a group of peers to share ideas with has been so vital for me. Unless you've really poured yourself into starting a business, it's hard to understand what that's like and the toll it can take. But with ERA, I found a community who understood and supported me.
Being Mom and Corporate: How Business and Parenting Coexist 
I've always had a drive to earn my own income, but I never knew exactly what that looked like for me. The freedom of it was appealing! Balancing freedom and providing for my family was a big part of why I started The scRUMptious Dessert.
Our company gives us a lot of flexibility, but it's also a big part of our family life. My nickname at home is Corporate. As a home-based bakery, I've got that corporate mindset and thinking about packaging, cleanliness, etc. My husband is Head of Operations, always organizing our space and ordering what we need. My kids are the Head of Sanitation (cleaning helper) and Tastetester (snatching as many bites as possible). Our whole life centers around the kitchen island where we're living and baking. It's a lot of work to juggle it all together, but a lot of fun, too.
Looking Back and Ahead: What You Wish You Would've Known
There's no one-size-fits-all blueprint for starting or running a business. You want to always be able to move on to the next thing, but sometimes you have something in front of you that needs to be resolved immediately.
I'm so thankful for the people in Dayton and in my life who've shared ideas and resources, and I try to pay that forward, too. There's plenty of business and money for everyone here!
I'm really grateful to all those people who walk through life with me, including the broader community and my customers. Taking the time to build relationships with people and listen to their stories matters so much, and I really enjoy it. That's one of the things that makes even the hard parts of business worth it for me.
Visit Gabrielle's The scRUMptious Dessert at Second Street Market or place an online order at https://www.facebook.com/Thescrumptiousdessert/.  
Curious if Early Risers Academy might be a fit for you? Learn more and apply for a future cohort!
Popular Categories
Related Stories