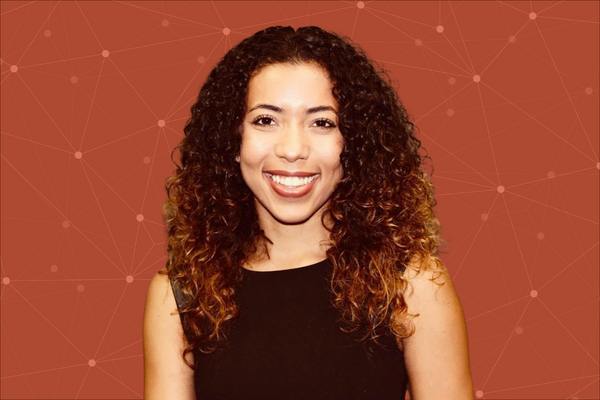 Taylor is tackling corporate wellness
February 7, 2023
More than half the American workforce is burnt out — but HAYA Healing founder Taylor Johnson hopes to change that by helping organizations in high-stress industries provide holistic wellness offerings to their employees.
Taylor first tapped into the Launch Dayton community by attending Startup Week. She signed up for the Launch Dayton newsletter and began attending the events she saw. This networking led her to Greater West Dayton Incubator, Dayton Score, Miami Valley Small Business Development Center, and more.
We caught up with her recently to learn more about her journey.
Launch Dayton: Introduce yourself — who are you and what is your company?
Taylor: I'm Taylor Johnson, Chief Wellness Strategist and Visionary at HAYA Healing. HAYA comes from an Arabic word that means "life-giving." We work with high-stress organizations, such as health and human services, to provide life-giving opportunities for leaders and employees to practice balancing the mind, body, and spirit through holistic wellness consultations, programming, benefits, and retreats.
How did your company start?
I began incorporating mind, body, spirit practices into my own life as a teenager in efforts to manage my physical and mental health naturally and holistically. In 2017, I began personal training and incorporating yoga and mindfulness with my private clients while working as a licensed life and health insurance agent. In 2020, I launched HAYA to help people discover holistic healing from the comfort of their own home by delivering self-care boxes to doorsteps. Then in 2022, HAYA launched its corporate wellness division, Workforce Wellness SOULutions, to increase impact and help incorporate more wellness in a burnt out workforce.
Why this idea?
More than half of the American workforce is burnt out. We need holistic health and wellness now more than ever.
Did you always want to be an entrepreneur?
Yes!
What identities or life experiences do you bring to entrepreneurship that helped prepare you for this lifestyle?
I am a true Sagittarius—free-spirited, adventurous, and a natural-born leader. I am well-traveled and lived in Australia for 18 months where I studied fitness and yoga.
Why do you love what you do?
It's a calling! Holistic wellness has changed my life, and I feel a responsibility and a calling to share it with others.
How did tapping into Launch Dayton partner resources help you in your journey?
I cannot emphasize enough how much being a part of Dayton's entrepreneurial ecosystem has supported me and my business. Every program and session I've attended has been beneficial and informative, specifically for business development, market research, accounting and legal support, and overall mentorship. I recommend GWDI, SBDC, EC, and Launch Dayton to every entrepreneur I know.
What is the biggest barrier you've faced on your entrepreneur journey?
Funding
How can the Launch Dayton community support you?
I need connections with business owners, managers, and HR professionals who are looking to incorporate more wellness into their workforce.
What advice would you offer fellow or aspiring entrepreneurs?
Get connected to the entrepreneurial ecosystem. Put yourself out there. YOUR NETWORK IS YOUR NET WORTH — there's a reason we always hear this. Don't be afraid to ask for help, the opportunity, or a connection. Work on cultivating a positive and abundant mindset daily. Prioritize self-care.
Connect with Taylor on IG @hayahealing, FB @hayahealingllc, or via email at [email protected].
Wondering how YOU can tap into resources to move your business forward? Take our new interactive resource-matching quiz here!
Popular Categories
Related Stories