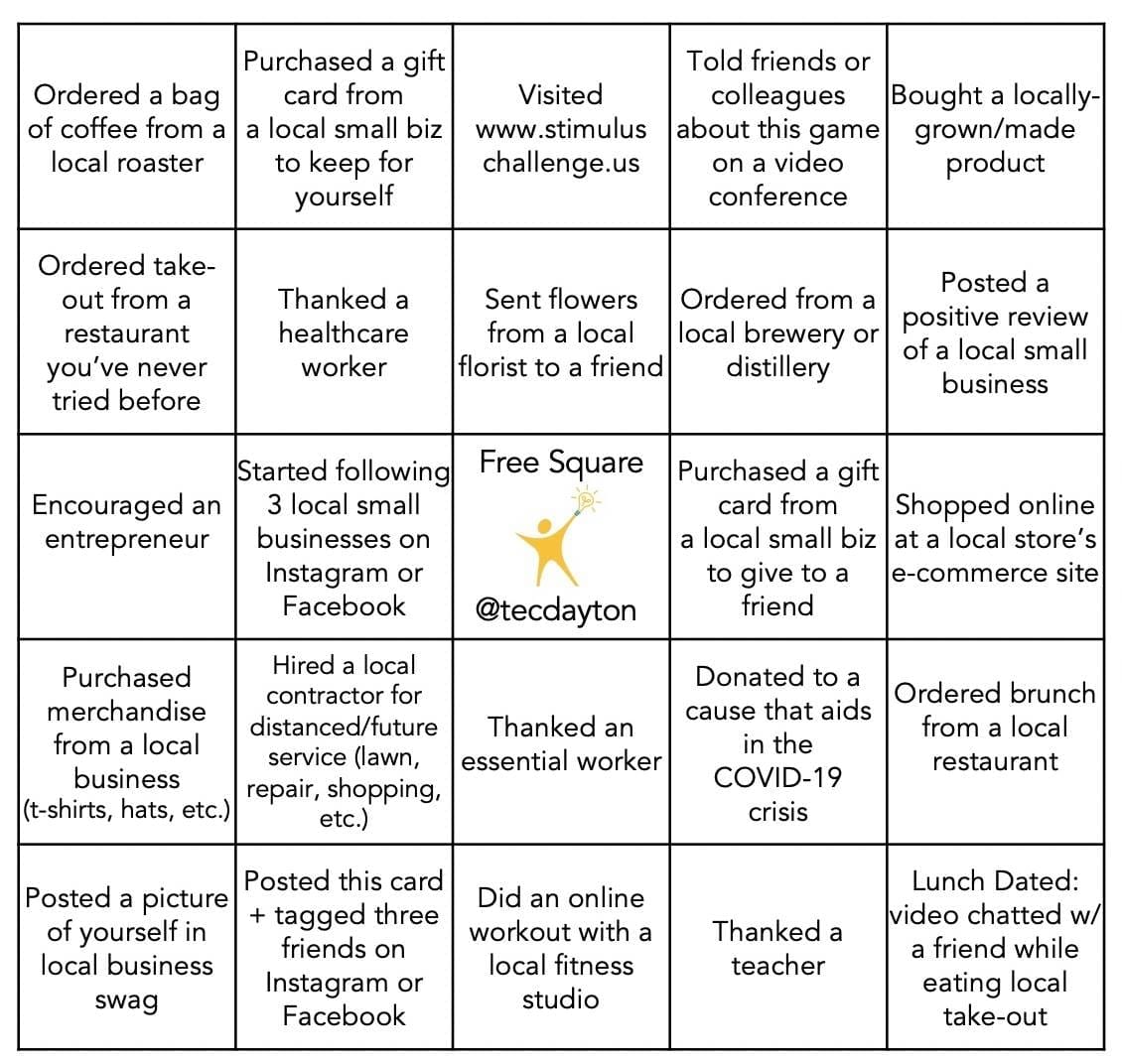 Support small business & win prizes with this bingo card
May 5, 2020
Launch Dayton partner The Entrepreneurs Center invites all of you to play Support Small Business Bingo this week for a chance to win a $100 gift card to Speakeasy Ramen!
The bingo card has squares for activities including purchasing merch from a local business, ordering local takeout, local coffee, doing an online workout with a local fitness studio, order local beer and more.
To play, post a photo of the card and the activity you're completing to your Instagram story or Facebook feed. Tag the small business & @tecdayton & use the hashtag #TECDaytonSupportSmallBiz.
Post by 11:59 p.m. this Friday, May 8. Completing any five tasks on the bingo card gets you one entry into the contest, completing five tasks in a row gets you two entries, completing all the tasks on the card gets you five entries.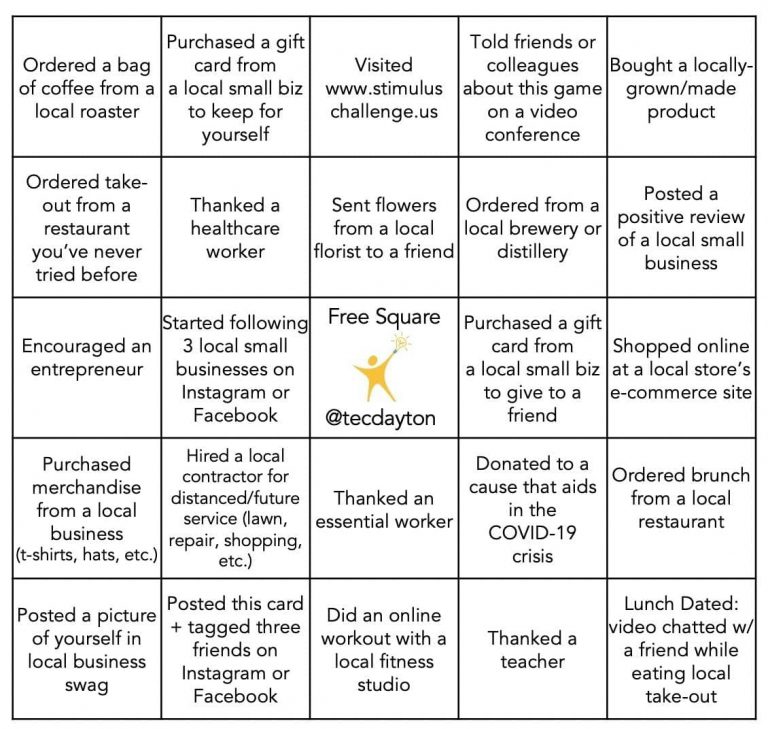 Popular Categories
Related Stories