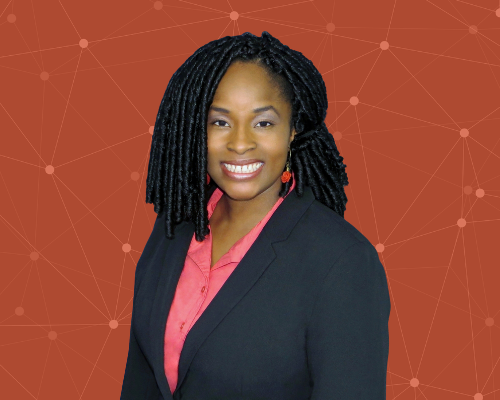 Meet new SBDC business advisor Tosin Osunbunmi
July 18, 2022
Please join us to welcome Tosin Osunbunmi, one of the newest advisors at the Miami Valley Small Business Development Center!
Before stepping into her new role at SBDC, she worked in Montgomery County's Community and Economic Development department and with the BusinessFirst! for a Greater Dayton program. Two years ago, she spearheaded the County's CED minority-owned business outreach program in partnership with the Dayton Area Chamber of Commerce Minority Business Partnership , to help minority-owned businesses access business resources. She will continue this work at the SBDC, as well as work to engage the region's immigrant-owned small businesses.
We recently caught up with Tosin to introduce her to the Launch Dayton community. Our conversation has been lightly edited for clarity.
Launch Dayton: Tell us about yourself!
Tosin: I have lived and worked in various states in the U.S. where I received my high school, Bachelor of Science, law, and master's degrees. I moved to the Dayton region from Dallas, TX about nine years ago, worked at the YWCA before I worked at Montgomery County. At the county I managed some  Community Development Block Grant program projects, managed the creation of the Global Dayton Region Report, and worked with the BusinessFirst! program created to help retain businesses in the region, and help them grow and flourish.
I spearheaded the county's minority-owned business outreach program. That program started two years ago because we heard that the COVID pandemic negatively impacted minority-owned businesses. It was also part of addressing the county commissioners' declaration of racism as a public health crisis. We partnered with the chamber's Minority Business Partnership to host roundtables, workshops & resource webinars for minority-owned businesses to link them to resources.
As an advisor at the SBDC, I will be providing business counseling in areas such as business planning, goal setting, financial projections, market strategy development, and employee management, to small business owners including minority-owned and immigrant-owned businesses.
What pulled you in when you saw this job?
It was the opportunity to work directly with businesses from the planning stage to launching, and expansion of their business that attracted me to this job.
What are you most looking forward to?
I am looking forward to meeting business owners and helping them find solutions to their business problems.
Who are you off the clock?
I am a wife and mom of two boys. I stay busy helping them with their schoolwork, taking them to their sports activities, instrument lessons, and various activities with their friends. I also stay busy singing, reading, cooking, baking, taking walks, going out to events, traveling, spending time with family and friends, and just relaxing.
Popular Categories
Related Stories