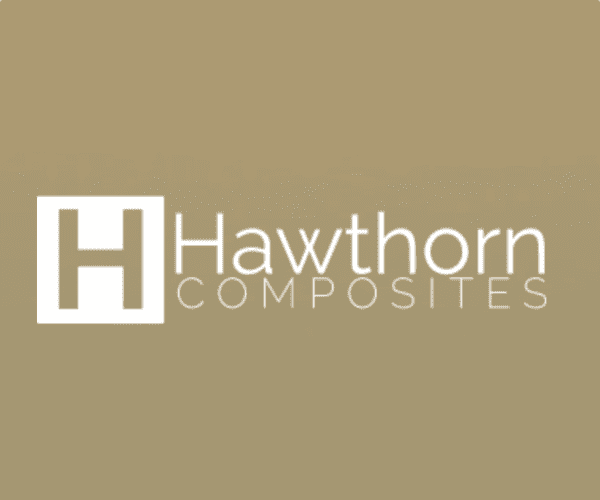 Spintech launches new division, Hawthorn Composites
January 25, 2021
Dayton-based Spintech has launched a new composites manufacturing business division, Hawthorn Composites.
This new division extends Spintech Holdings' composite capabilities beyond the existing Smart Tooling division that provides formable & reusable composite tooling solutions for complex geometry composites.
Hawthorn Composites specializes in manufacturing complex geometry composite parts using novel dry fiber preforming and resin infusion techniques. When appropriate, additional value can be realized through the use of Smart Tooling solutions. This combination of technologies significantly lowers labor and material costs, while maintaining structural integrity and usually weight neutrality when compared to conventional pre-preg and autoclave cured components.
"A key to success for Hawthorn is the current shift in the aerospace & defense composites market. Paraphrasing what Jeff Sloan said in a CompositesWorld editorial, the past decade was the decade of innovation in the composites industry, and the next decade will be focused on achieving higher efficiency and lower cost by changing how composite parts are made," said Spintech CEO Craig Jennings.
"Hawthorn Composites is positioned to be a composite parts market leader for the next decade."
Hawthorn Composites leverages partnerships with Cincinnati-based A&P Technology for their optimized carbon fiber braided solutions including preforms, fabrics and sleevings, and the University of Dayton Research Institute for their experience in creating carbon fiber preforms using technical embroidery and tailored fiber placement, to extend the new division's ability to engineer and deliver complex geometry composite solutions.
"We are excited to have collaborative relationships with industry-leading technology partners A&P Technology and UDRI," said Spintech President Tom Margraf. "Through the use of their automated dry-fiber preforming technologies combined with Hawthorn Composites' resin infusion expertise, we can offer attractive pricing on complex structural composites for the aerospace, automotive, and recreational industries."
Popular Categories
Related Stories