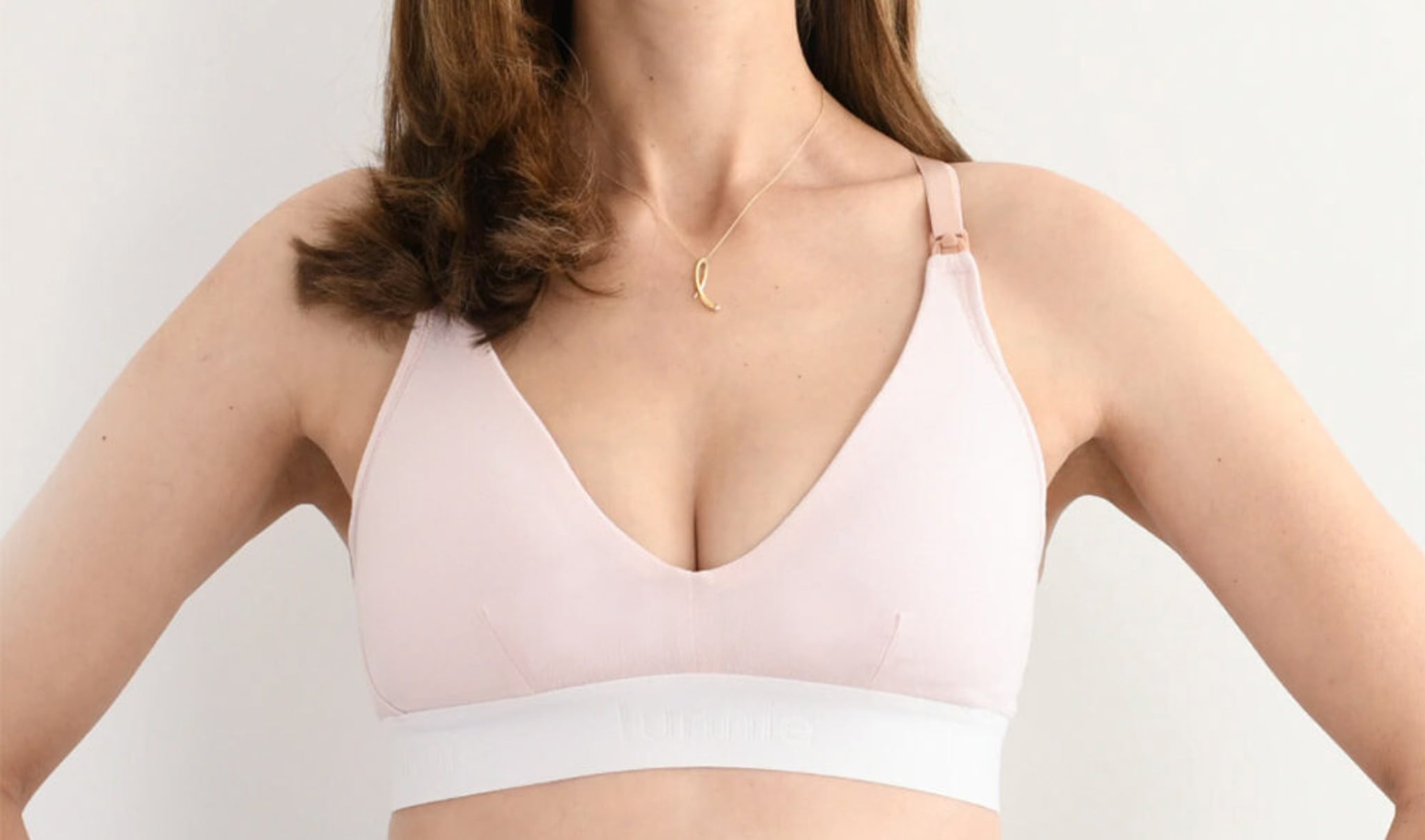 Snag one of the first Lunnie leakproof nursing bras
March 8, 2022
Lunnie founder and mom Sarah Kallile is on a mission to reinvent the nursing bra, and she's one step closer to her goal this week with the launch of her first limited presale.
The Lunnie Everyday Leakproof Nursing Bra is chic, comfortable, and leakproof, unlike anything on the market.
"We are reinventing the nursing bra, and in doing so, we are reclaiming postpartum as a pretty and powerful time in a mom's life," Sarah told the Launch Dayton community late last year.
Sarah launched her company in January 2021 when she couldn't find a nursing bra she liked. She assembled hundreds of diverse moms across the country into her Lunnie Hive. Their collective feedback has driven product development of the bra.
Throughout 2021, Sarah and the Lunnie Hive tested prototypes. Recent testing by the Stitt Scholars at the University of Dayton Engineering lab confirmed Lunnie's leakproof layer is up to 6x more absorbent than competitors. Sarah is in the process of filing for a patent.
Lunnie's Everyday Leakproof Nursing Bra is the entry product in what Sarah plans to be an entire postpartum product line and community for moms. Nursing bras are a FSA/HSA qualified expense under many medical plans.
"I'm so passionate about making better products for moms. This pandemic has revealed even more the brunt of work moms do day to day," she told Launch Dayton previously. "There's so much focus on maternity wear, but after the baby comes, moms get ignored. There is such a need for better products and community, and I'm hoping Lunnie will tackle both."
The bra is sustainably produced by a female-owned manufacturer in Columbus, OH. You can preorder the bra now and it will ship in April. Gift cards are also available. Lunnie is a female-owned business that employs women whenever possible.
Sarah is actively involved in the Launch Dayton entrepreneur community. She pitched Launch Dayton's Early Risers, the Launch Dayton Startup Week Pitch Competition, and Lunnie is a finalist in this year's Flyer Pitch competition where Sarah is pursuing a prize of $100K+ in cash and services. Lunnie is also a portfolio company in Entrepreneurs' Center's ESP Program.
For more info, and to snag your Lunnie bra, visit www.lunnie.com.
Popular Categories
Related Stories