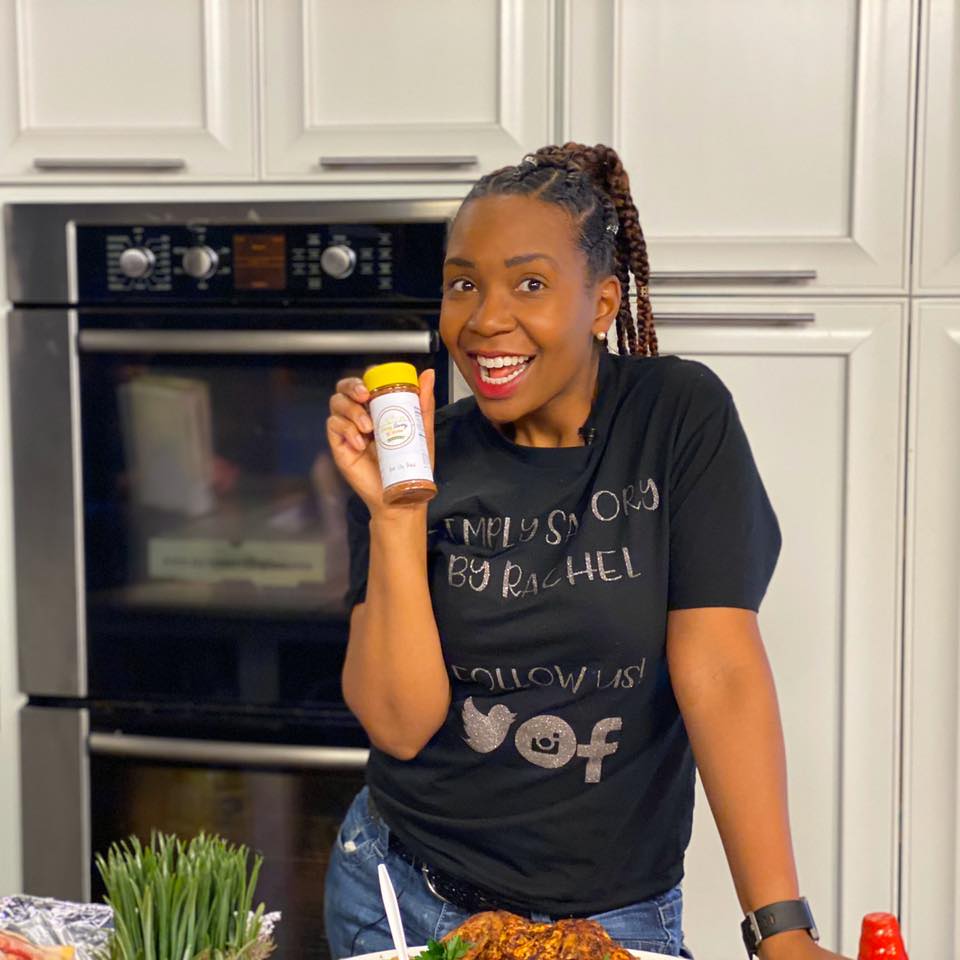 Simply Savory launches Kickstarter
July 28, 2020
Simply Savory by Rachel, Rachel Blanks' local spice startup, just launched a Kickstarter campaign this week to help her scale up production.
Rachel is seeking $2,850 to purchase a commercial grade grinder, label printer, business T-shirts, large inventory investment, and new product labeling.
"Cooking and eating is such a large part of every culture and ethnic group and I just want every family to experience the flavors of great home cooking — with ease," she writes.
Rachel officially launched Simply Savory last year, but her entrepreneur journey actually began several years earlier when she made her first seasoning blend to give away as her wedding favors. That recipe became the Gem City Blend, one of three spice mixes available when the business launched.
Today, the startup spice co has grown to offer more than a dozen seasoning blends & products that promise to take you from raw product to finished meal in a matter of minutes. Last week, Rachel dropped her newest product — a seasoning subscription box.
Want to help Simply Savory scale up? Back the Kickstarter campaign here.
• Pledge $10 or more, get a digital copy of the Keto Cookbook with recipes that use Simply Savory by Rachel blends.
• Pledge $50 or more, get a surprise sample of a new seasoning blend, hot off the grinder, before it hits shelves.
• Pledge $200 or more, get a gift box of Rachel's most popular seasoning blends.
Simply Savory's Kickstarter will run through August.
Popular Categories
Related Stories