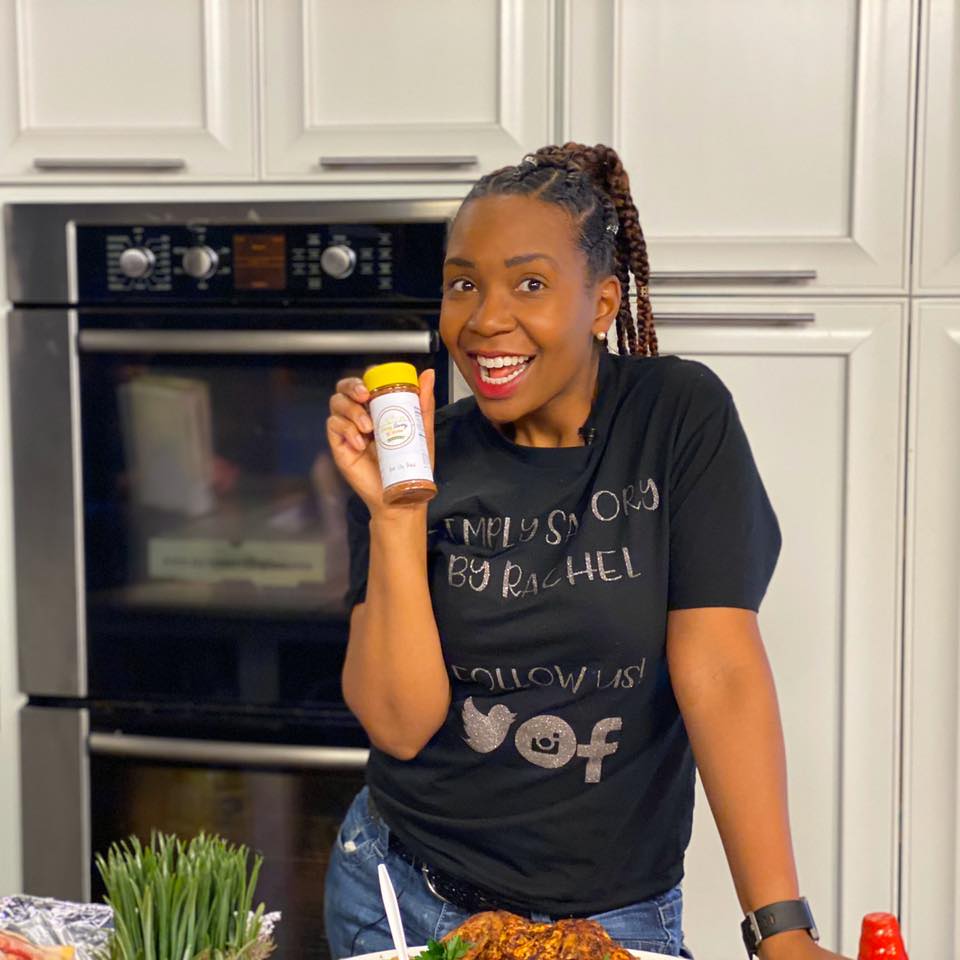 Simply Savory dropping new subscription spice boxes THIS WEEK
July 14, 2020
Simply Savory by Rachel, Rachel Blanks' spice startup, is dropping a new product on Friday — subscription spice boxes that will feature new blends unavailable anywhere else in her store.
Rachel officially launched Simply Savory last year, but her entrepreneur journey actually began several years earlier when she made her first seasoning blend to give away as her wedding favors. That recipe became the Gem City Blend, one of three spice mixes available when the business launched.
Today, the startup spice co has grown to offer more than a dozen seasoning blends & products that promise to take you from raw product to finished meal in a matter of minutes.
"I get inspirations from different flavors I try, different flavors I cook with, and things I think other people will enjoy, because I think food should be enjoyed," Rachel said. "No one wants to eat mundane stuff, especially if you're trying to eat healthy. Everybody deserves food to taste good, and so that's what we give you."
The new subscription boxes will feature three brand-new blends each month. Customers will receive one ounce of each blend, plus recipe cards. The amount of boxes available will be limited, and the new blends will not be available outside of the box. Initially, home cooks can purchase boxes one month at a time; a recurring subscription option is coming soon.
One of the new blends that will be available in the first box, available this Friday, will be Rachel's take on an Indian curry, mixed with a Caribbean curry.
"It's great, warm, aromatic, savory, sweet spices blended together," she described. "Even if you're just want to make a simple chicken stir fry, those aromatics are going to make your mouth water."
Rachel was inspired to launch the new subscription boxes in part by the COVID-19 pandemic, which has lead to an increase in people cooking at home, she said.
"They're cooking at home, enjoying time with family, and I love that, but for some people, cooking is new to them," she said. "People get tired of eating the same thing over and over, so the whole point of the subscription box is to give you something new so you're exciting the palette, you're exciting the table all over again."
Like many e-commerce businesses, Rachel has been impacted by shipping delays due to COVID, but Simply Savory is still growing, she said.
"We're becoming primary sources for in the future when something else happens," she said. "We're fortifying our businesses. Many of us will make it out the other side."
Rachel, who works as a teacher by day, hopes to grow her business so that she can leave it to her daughter, currently 8 years old. She is working to get Simply Savory into local restaurants and stores. Currently, you can find her spices online and on the shelves of Theze Dealz – A Thrifty Boutique in West Dayton & Grind House Coffee and Tea Company in Huber Heights. Next, she's eyeing Dots Market in Kettering.
She's also pinning a map as she ships orders to new customers with a goal to reach every state.
"Every culture has a gathering around food. I don't care the color, ethnicity, religion — food brings us together," Rachel said. "I love what I do because I'm helping you create good food, and when you create good food, you create good memories, and if that's what I can help people do right now, I'm satisfied."
Keep up with Simply Savory by Rachel on Facebook and Instagram to make sure you don't miss the first spice box!
Popular Categories
Related Stories