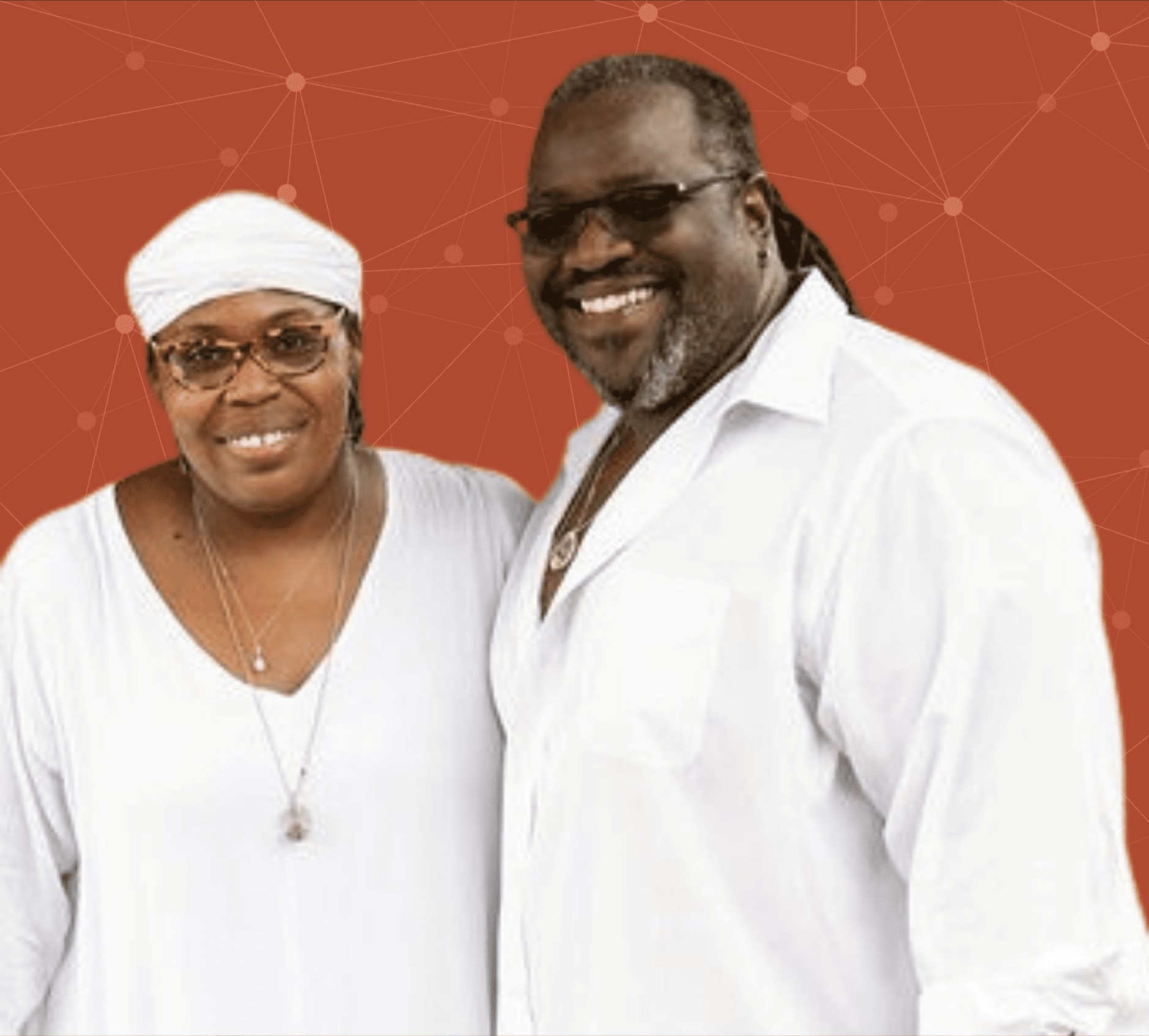 Sierra Leone's new startup offers line of sage sprays, healing oils
January 19, 2021
Spoken word poet and leader of the Dayton Urban Creative Movement Sierra Leone has long utilized smudging, the indigenous practice of burning sage to cleanse energies in a space. But there are some public spaces where it simply isn't possible to burn sage — so Sierra and her partner, Nate Leone, developed a process to capture the energy-cleansing power of smudging and bottle it.
The couple launched Acacia Health & Wellness in late summer 2020. The new co offers a line of sage sprays, developed by Sierra, and a line of healing oils, curated by Nate.
"We've been making and using these products for ourselves for many years," Sierra said. "I always wanted a clean space with me, a clean aura and presence."
Sierra and Nate both come from a long line of healers. Nate's great-great-grandmother was a Cherokee healer and many ancestors were preachers and faith healers. Sierra comes from a long line of nurses and caregivers. They have long run service-based businesses — Acacia Health & Wellness is their first foray into a product-based business.
"It was born our of our time at home together, something we're doing as a family. When COVID was most harsh, working on these products became a part of science class, history class, business class for our children," Sierra said. "The products are adding to who we are. They're authentic, and we believe they will make a positive impact in the world."
Different sages focus different energies — some sage works to bring positive energy, other is used only in ceremonies. Acacia's sprays use sacred white sage, which focuses on clearing energy. They work with Native American women in California to harvest the plant so each step in the process remains sacred, Sierra said.
"We have a whole generation now that doesn't want to suppress the energetic, spiritual side just because they can't see it," she said.
Sierra describes the sage sprays as an "energy freshener."
"Set your intention and use the sprays to decrease stress, remove brain fog, unstuck energy, elevate the mood, get in a flow," Sierra said. "In these stressful times, my customers use the spray to set positive intentions and affirmations or to clear negative energy after a tough meeting or too many Zooms."
Sprays are misted over your head with 3-5 pumps. When clearing a room, spray clockwise in all four corners, then once in the center of the room.
Oils are rubbed into the body to accelerate healing — they have been used as far back as Biblical times to bless and heal, Sierra said.
"Reclaiming our power in a time of need has allowed us to fully develop a product that supports energy centering, inspires creativity and healing," Nate said.
Sierra brings several cultural identities to her journey as an entrepreneur.
"I get to completely be the woman I am, born as an African American whose lineage extends beyond slavery. I get to bring a culture of innovation that is birthed from an understanding that I don't have to live life as a fixed asset because of my ancestors' experience. We get to be responsible for positive or negative energy that we create or leave, " she shared. "I bring a culture of knowing that we are better together. I come from a big family and I do truly believe if you want to go fast, you go alone, but if you want to go far, you go together."
Sierra is a graduate of the fall 2020 Early Risers Academy cohort. Early Risers Academy is a free, 10-week business-building bootcamp managed by Launch Dayton partner Parallax Advanced Research. Her cohort was the first with all Black woman-owned businesses.
"I have an MBA, but there is something to be said for working in an environment that is professionally supportive and culturally safe," Sierra reflected. "Authenticity was at the forefront and welcomed. So many layers were peeled back, you didn't have to explain or go underneath or hide or suppress. The experience is competitive, but you're pouring out your entrepreneurial soul and you know it won't be used against you."
Applications are open for upcoming 2021 cohorts of Early Risers Academy, learn more and apply here.
Popular Categories
Related Stories