Shark Tank Amazon Page Features Third Wave Water
October 16, 2018
Everyone's favorite coffee enhancer is back in the news!
Amazon recently debuted an "As Seen on Shark Tank" page on their site which features companies backed by the sharks. Third Wave Water, the Cedarville-based startup, is currently featured as one of the first listings on this new site.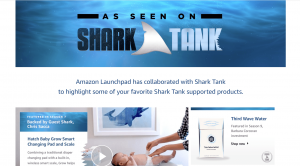 The launch of the page even garnered interest from TechCrunch which you can read about here.
Not familiar with Third Wave Water? Check out our feature on their mineral packets to enhance your coffee experience here.
Popular Categories
Related Stories