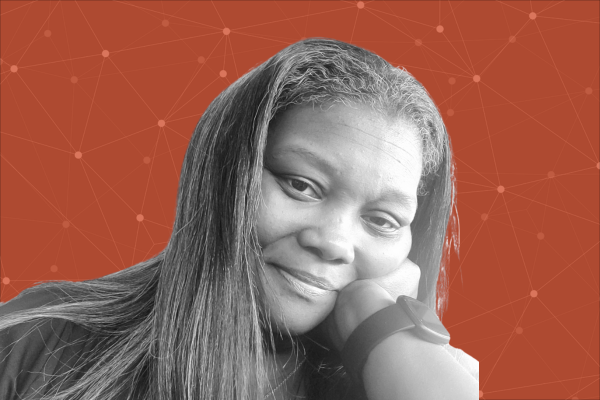 Sharita helps loved ones stay in their homes
August 29, 2023
Sharita Person dreams of a world where caregivers receive the support they need to help aging loved ones remain in their homes. Through her company,  Aging with Love Co, she is seeking to offer just that. Read on to meet Sharita.
Introduce yourself — who are you and what is your company?
My name is Sharita, and I'm the Owner of Aging with Love Co. I'm an Occupational Therapist Assistant by trade. In my new company, I work to help people not go to nursing homes if they only need a little help. I help caregiver and client learn how to modify their lives to help someone stay home as long as possible.
How did your company start?
It was a very rough period in my life when I thought I'd never be happy again with my career. I have always taken care of those who were sick and bed bound, experiencing dementia, and others as well. Before she passed, my aunt made me promise I'd follow my dreams, no more saying "I wish," but just do it. One day I woke up, called off of work, and started researching how to own and launch a home care company. When Covid hit, it took a while to move in the right direction. I never did stop, I just had to work around and find the right person to assist me with questions.
Why this idea?
My simple answer is, one day when we get older, we will need a little help. We don't want our families to say, we're putting you in a nursing home, when all we need is help with a shower or company while someone's at work. If we can educate, train and provide folks with resources, many would still be home. Their caregivers wouldn't feel exhausted. I want to help families stay together.
The Launch Dayton community values are: 1. Be Bold 2. All Are Welcome 3. People First 4. Give First 5. Remove Barriers. How do you embody one or more of these values?
I talk about my company's progress and failures to others. I feel like that is bold. I'm not afraid to walk up to someone and hand out my cards.
What identities or life experiences do you bring to entrepreneurship that helped prepare you for this lifestyle?
I took care of my great grandmother all along. I learned that, at any moment, a small incident could damage a person for life. So I really have that understanding to help my clients.
What is the biggest barrier you've faced on your entrepreneur journey?
Funding. I still have to work and plan out how I'll buy supplies. With my company, I also have to obtain a state of Ohio Medicaid ID. It can take up to 60 days, but once I get that number, I can start getting referrals from the state.
Why do you love what you do?
Imagine seeing someone that was dependent, not able to take care of themselves or move without assistance. Then you work with them daily for several months, and one day this person gets to go home. It's the best feeling in the world to give a person their life back.
What advice would you offer fellow or aspiring entrepreneurs?
Make sure you've prayed about becoming an owner of anything. Trust your heart, keep negative people away, trust the process, develop a long term goal and a short term goal that you know is reachable, and never rush.
Popular Categories
Related Stories