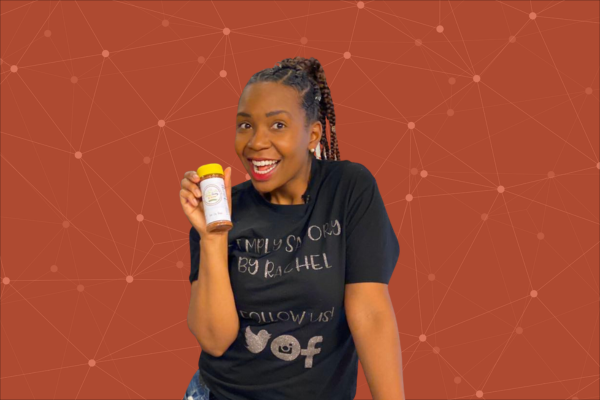 Rachel wants to promote your food business
May 16, 2023
The seasoning queen behind Simply Savory by Rachel has a new endeavor to share.Gem City Plate is a new web series that will highlight local eateries in the greater Dayton area — and she wants to support all of the fabulous food business owners within the Launch Dayton community. We recently caught up with Rachel to learn more about her latest project.
Launch Dayton: Introduce yourself — who are you and what is your company?
Rachel: Known as The Local Spice Dealer, Rachel Blanks owns Simply Savory by Rachel and is now the creator and host of Gem City Plate—a web and social media series that serves to highlight local eateries in the greater Dayton area.
How did your company start?
A good friend and I were chatting about how we wanted to just showcase all the amazing food that our city has to offer. After shooting segments for Living Dayton and PBS, my videographer said, you'd be perfect, and we decided to just do it!
Why this idea?
As a small business owner myself, I know how powerful promotion, publicity, and highlights can be to the marketing and growth of a brand. I wanted to be able to give that to other businesses.
Did you always want to be an entrepreneur?
I think I've always wanted to be working for me to serve others.
The Launch Dayton community values are: 1. Be Bold 2. All Are Welcome 3. People First 4. Give First 5. Remove Barriers. How do you embody one or more of these values?
We are definitely being bold and giving first with this concept! Right now, we are operating with no sponsorships or revenue. We don't charge restaurants to be featured (they do comp the dishes that we taste on screen) and we aren't getting paid yet! We loved this concept and have so much fun doing this that we jumped in and believe in the growth.
What identities or life experiences do you bring to entrepreneurship that helped prepare you for this lifestyle?
Cooking on air in Florida and here in Dayton really allowed me to grow in the public cooking space. I truly love it and hosting this new concept gives me the chance to have fun doing what I love with an amazing partner.
What is the biggest barrier you've faced on your entrepreneur journey?
Right now, we're just doing everything ourselves as a team of two, but we're hoping for sponsorships in the future to help alleviate some barriers.
Why do you love what you do?
Highlighting food and local businesses while having fun in front of the camera—I'm at home! It feels like vacation to me every time.
How can the Launch Dayton community support you?
We'd love to highlight eateries in the Launch Dayton community! We're also seeking help acquiring sponsorships and formatting our website to showcase our episodes.
What advice would you offer fellow or aspiring entrepreneurs?
If you feel so strongly about an idea or concept, talk to a trusted person, contact Launch Dayton or GWDI, and get started!
Popular Categories
Related Stories