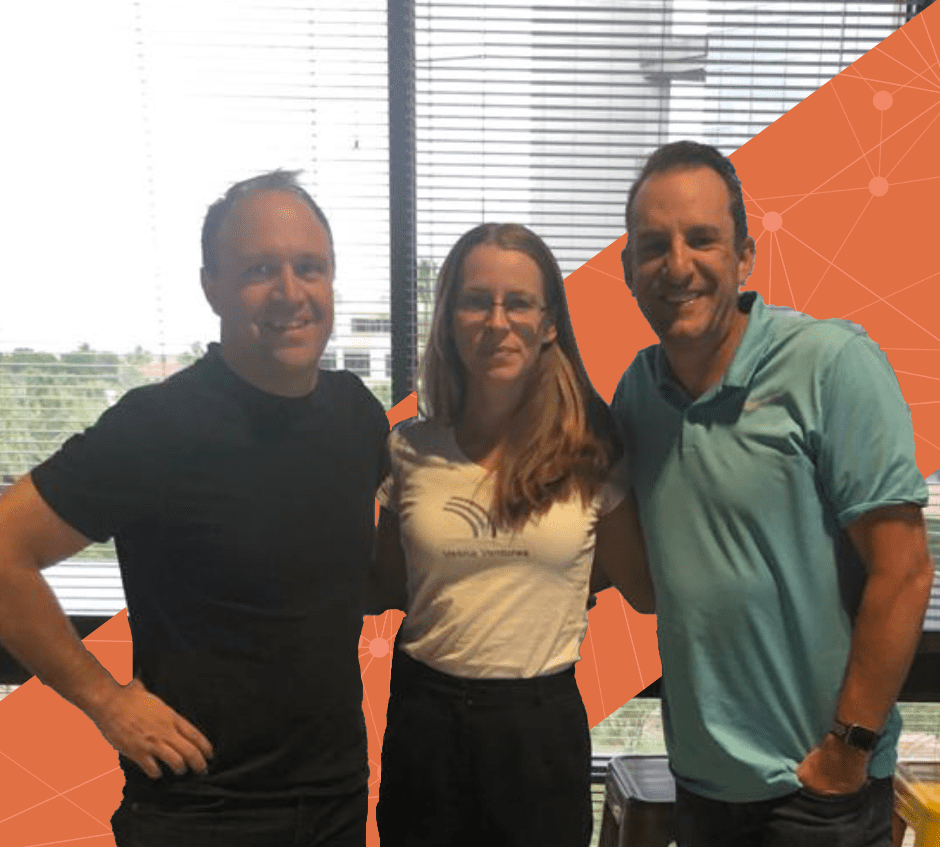 Protect your packages from porch thieves with Parcell
October 29, 2020
By Erik Madaus, The ONEIL Center
As a global pandemic moves shopping online more than ever, Dayton startup Parcell aims to make sure you actually get your packages.
Parcell is a secure container that can fit on your porch and can be locked and unlocked remotely with just a tap on the user's smartphone. The box sends a notification to the user's device when a package is delivered or ready to be picked up.
The product is the brainchild of James Mainord & Erica Waite, founders of local startup studio Vesna Ventures, and co-founder Barry Coles.. Usually, Erica & James join other entrepreneurs as cofounders to support product launches, but Parcell is their own innovation.
"Every holiday season, there's a flurry of news articles and stories shared on social media about packages being stolen, usually accompanied by doorbell camera images of a thief in the act," James said. ""It seemed a bit odd that we could take pictures of the thief, but we couldn't stop the theft."
The pair was inspired to create Parcell to outwit those porch pirates. They pitched the new co at Early Risers, a monthly pitch event managed by Launch Dayton partner PARALLAX Advanced Research, in April.
Parcell has several safety features built into its secure design, such as an interior manual latch in case a child gets curious and accidentally locks themselves inside while playing.
The product also offers additional benefits in the time of social distancing. Deliveries can be secured in the box, then open later by the recipient, eliminating contact between the individuals.
James & Erica aim to reach people who make at least two online purchases per month. Initially, they're focusing on homeowners, but hope to expand to reach multi-unit apartment buildings, commercial businesses, and the U.S. Post Office.
They're also exploring further use cases for Parcell, such as saving elderly customers or shoppers with disabilities an unnecessary trip to an empty mailbox.
"Our work provides us the freedom to build the companies we want to build and work with great people," James said.
You can help James & Erica further develop Parcell by taking this short one-page survey.
Popular Categories
Related Stories