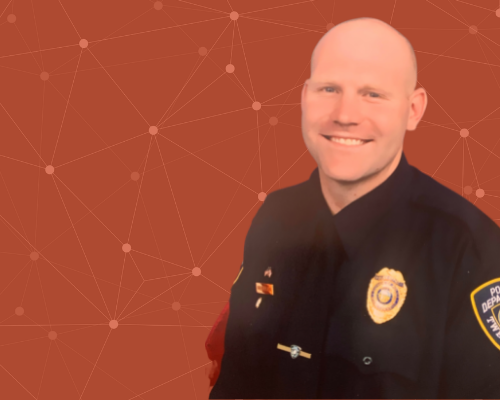 Police offer launches drone service company
July 19, 2021
By Katie Aldridge
Brennaman Aerial Services is a drone service and repair provider and an authorized dealer of multiple different drone manufacturers. The company specializes in certain industries such as construction, real estate photography and videography, as well as roof and infrastructure inspections.
Brennaman Aerial Services was one of 10 companies tapped for the the second cohort of the Dayton Region's Office of Economic Adjustment (OEA) Defense Accelerator, powered by Launch Dayton partners Parallax Advanced Research and the Entrepreneurs' Center.
We recently caught up with company founder Alex Brennaman to learn more about his journey and his experience with the defense accelerator. Our conversation has been lightly edited for clarity.
Launch Dayton: How did your company start?
Two years ago, I did a bunch of research to develop the drone program at the Miami Township Police Department, which is where I work full time. Six months later, the administration approved my proposal. We acquired our first drone; I was the first pilot and proved it was beneficial to our operations. We have aerial support that way. As a result of my research and experience, I started my own company.
Why this idea?
I've always been interested in aviation and public safety. It's kind of cool that I get to mix both. I enjoy learning about aerospace and different aircrafts. It's a new industry, so there is so much potential for growth. I'm just excited to see what the future holds, which is why I'm in it.
What is the biggest barrier you've faced in entrepreneurship?
The marketing part of it or getting the business. Especially starting out, you don't have any customers really. I think last year, I had 20 jobs in six months, and now we're pushing 100 jobs in six months. Starting out was difficult; it was cold calls, cold emails. I would drive and stop by certain industries to drop off business cards and flyers. I think that's every startup business. As you go, you're going to hit bumps on the way, and you just have to be flexible. Learn to adapt and overcome.
What do you do to receive more clients and business now?
I've worked in the public sector for quite a while now, so my customer service skills are on par. I have never had an unsatisfied client. On our website, we have a testimonial page, and every time we do a job or sell a drone to a larger company or public safety agency, I like to put their feedback on there. We have a review from Dayton Power and Light and we recently had the Springfield Police Department submit an order for another drone from us. I don't have a marketing director or anything like that, so lot of our clients are just word-of-mouth.
Why do you love what do you?
It's a passion. I'm big on, if you love what you do, you never have to work a day in your life. That's what it is. I go out there and I make more money doing drone jobs than I do at the police department in one day. It's fun, and it's whole lot safer! It's just that we don't have the business to do it every day; right now, it's just one or two days a week. I just enjoy what I do. I enjoy flying and working with clients. I like seeing the finished product because it's like, wow, I did that.
How was your experience with the OEA Defense Accelerator?
I thought it was great. I definitely made a lot of connections there. Networking was huge because there were other people in startup businesses that I was able to connect with. I'm just not in the spot where I can branch out yet, but I have those contacts now.
How can the Launch Dayton community support you?
The biggest thing right now is getting our name out there and building our clientele. If anybody is interested in doing part-time work – it's a subcontracted 1099, which is what all of my pilots are at right now – they are more than welcome to contact me. I'm always looking for additional help.
Connect with Alex and Alex and Brennaman Aerial Services here.
Popular Categories
Related Stories