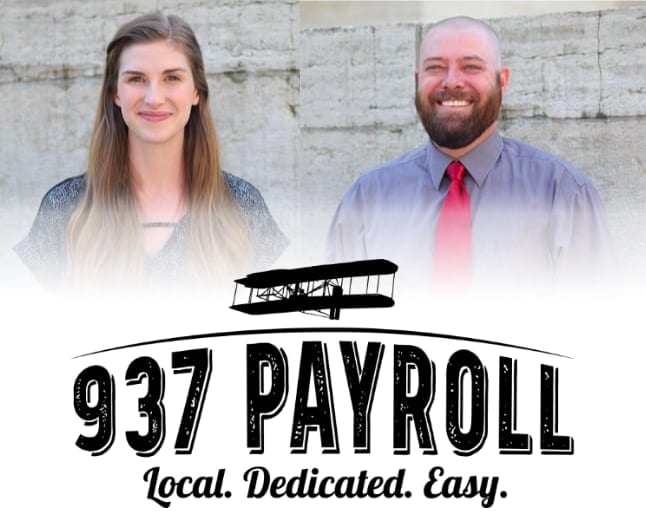 Payroll firm expanding amid pandemic
July 28, 2020
Local payroll firm 937 Payroll is expanding the team, with two new hires joining this month.
"We have to find a way to push through this," founder Bryan Hunter said of the pandemic that is affecting small businesses across the country. "You're making a bet on yourself by making an investment right now."
Bryan hired two new payroll operations specialists, which will free up his time to focus on client meetings & growing the business.
Mara Fogg joins the team having recently graduated summa cum laude from Grand Canyon University. She lives in Dayton with her husband and dog. In her free time, you will find her outdoors, cooking, or reading a good book.
Brian Nickell joins the team as a graduate of The Ohio State University and lives in Kettering with his wife, Nicole, and children, Lilyanne and Max. He enjoys attending local community events and restaurants, disc golf, and spending time with his family.
"We are blessed to continue growing during this trying time," Bryan said. "As a business owner, I believe it is more important than ever to provide an unmatched level of customer service to our clients by showing true care and compassion. The only way through this is forward and we believe we have the best team possible to take us to the next level."
When you meet Mara & Brian, give them a big welcome from the Launch Dayton community!
Popular Categories
Related Stories