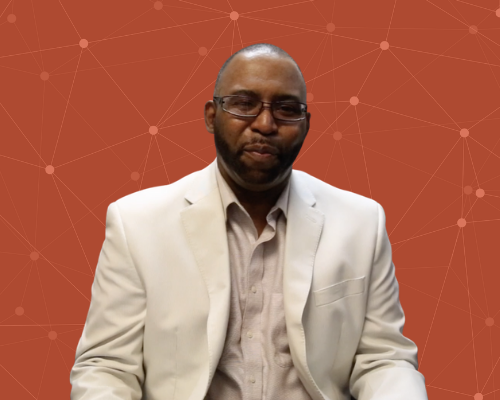 Nine orgs granted funds to deploy Dayton startup's virtual music platform
March 9, 2021
The C. J. Francis III Foundation has granted nine area organizations funds to deploy Dayton startup My Music Ed's platform across their youth programs.
My Music Ed is an app designed by Deron Bell to help students and teachers build vital relationships by bringing music into the classroom.
"You don't have to be a musician or music teacher to be able to use it," Deron explained. "It's not about teaching them music, it's talking about how to build relationships, how to express feelings. It builds on restorative practices — we take a positive approach to dealing with feelings. Sprinkle a little music in there, and that's just fun."
The app is built for use on mobile or desktop and includes features like an interactive drum set and piano — you click on a drum or key, and the app plays the note or sound and names the instrument the students hear. At the top of each page are social-emotional learning and relationship-building activities.
The grant covers the cost of a year-long license for the software, as well as training and support to deploy it through youth and after-school programs. The nine organizations who will benefit in 2021 include:
Boys & Girls Club of Dayton
Dakota Center
Dayton Children's
Dayton Metro Library
Kroc Center
St. Margaret's Episcopal Church
Webster Street Academy
Wesley Community Center
YWCA
"We've always had a great interest in things that impact children and youth," said C.J. Francis Foundation President Patricia Francis. "What could be better, especially in time of COVID, than something that allows people to be socially and emotionally connected?"
In the case of the Dayton Metro Library, the grant was originally intended to serve the Trotwood branch and its patrons. But with COVID sending all programming online, this grant provides an opportunity for the library to incorporate the software across children's programming county-wide, said Julie Buchanan, Dayton Metro Library Programming Manager.
"Movement and music programming really engages young children well," Julie said. "Virtual programming is pretty new to the library. We're excited to incorporate music a little more fully. This creates an awesome opportunity for us to branch out and hopefully engage people in new ways."
The library has rolled out several different incarnations of virtual programming since last March, and has found events with a  live element to be most engaging, Julie said. Currently, the library offers three or four live virtual storytimes per week. She envisions a new music program that blends that live element with the My Music Ed platform.
Deron has been very hands-on providing information and training staff, she added.
"To have that level of support form the app creator is going to be awesome," she said.
For the founder, it's just his way of paying it forward.
"I love what I do because someone did it for me," Deron said. "When I was a teenager, there was music conductor named Isaiah  Jackson, then music director for the Dayton Philharmonic. It was the mentoring, the restorative conversations I had with Mr. Jackson, it was being exposed to things I'd never been exposed to before. Now, I'm reaching back and allowing students today to connect with music."
Deron is a client of the Launch Dayton partner the Entrepreneurs' Center's Entrepreneurial Services Provider program, which serves to provide resources to scaleable, tech-enabled companies across the Dayton region. Gail Francis Johnson is his entrepreneur-in-residence through the program.
Deron is also an Early Riser alum — he pitched his app for community support in July 2020.
In addition to this local rollout, My Music Ed is also in the process of implementing pilots in school systems in Indiana, Illinois and Georgia.
Popular Categories
Related Stories