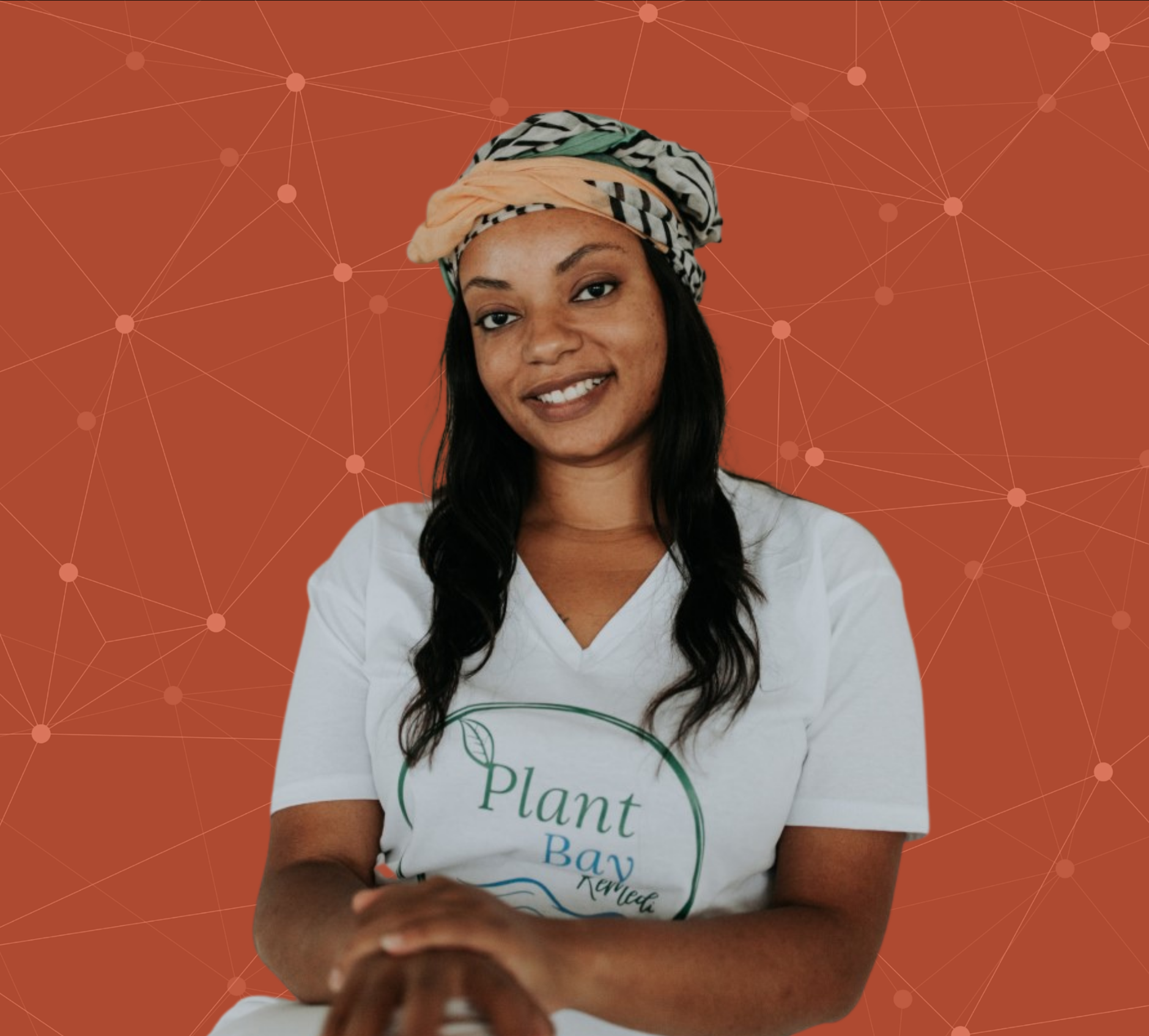 New herbal remedy co offers healing amidst pandemic
August 17, 2021
By Katie Aldridge
Plant Bay ReMedi is an herbal remedy company that offers both herbs and food as medicine. Founder Adrian Bailey is heavily dedicated to educating the community on herbal medicines, along with how to live a plant-based lifestyle.
Adrian recently completed the second cohort of the Downtown Dayton Retail Lab, powered by Launch Dayton partner Downtown Dayton Partnership. We caught up with her to learn more about her experience and her entrepreneurial journey.
Launch Dayton: How did your company start?
Adrian: It started as a need to heal and support myself through a chronic disease. I started researching herbs and foods for medical uses, as a result of trying to support my own chronic disease. Once I started utilizing those herbs, I experienced a significant improvement in my condition, so much so that I was able to go into remission as well as avoid surgeries and other procedures.
I continued to stay monitored by my doctor, who told me that things were rapidly changing; I was getting better, and I didn't need other medicines. I thought, this is something I can't hold to myself, I should be sharing this.
Why this industry, why this idea?
This industry, for me, is what life is. Wellness is life. To live an abundant and prosperous life, you need wellness. I would not be able to enjoy my life without my wellness. This idea is to support my family, friends and local community. I want to support any wellness needs that they have.
Did you always want to be an entrepreneur?
I did. I had the thought of becoming an entrepreneur when I was about 19, in the middle of college. Before, I just thought I'd go get a job. After my first year of college, I thought about being an entrepreneur – I never knew what I would do, but I just waited for an idea. It is something I've thought about since I was a teenager.
What identities do you bring to entrepreneurship that helped prepare you for this lifestyle?
My career prepared me for this. I work in health care – I've been in health care my entire life. I've been in the clinical and I'm on the business side now. I work with all of the pharmaceutical manufacturers here in the U.S. I support them and comply with regulations to help them get their drugs on the market.
I can see the alignment between my career and my next phase of life, which is entrepreneurship. My career has prepared me in a way where I understand the industry I am entering into from an entrepreneurial perspective, as well as providing me the strategic knowledge in running a business.
What is the biggest barrier you've faced in entrepreneurship?
I would say the pandemic in a sense of the restrictions as I was entering into business. Understanding those restrictions has been the most challenging. To be more specific, the shipping aspect. Since I run an online herbal remedy company, where I don't have a brick-and-mortar store, I rely heavily on shipping my products through the mail. I had a horrible experience with the shipping delays, broken packages, missing items. That has been the biggest headache.
Why do you love what do you?
I love what I do because it is a form of giving back to the community who supported me. Before I even started my business, I felt very supported by the community. I feel like this is a means of giving back. Also, a sense of providing the gift of life to a lot of folks, which is a lot of the response I get back. Health is wealth, and that is the most precious thing we have. So, that is the biggest driver.
How was your experience with the Retail Lab?
It was the best thing I ever did. I said no at first because my business was very new. I was trying to stay focused on the launch. My business strategist asked me to reconsider because she felt it was something I should do. So, I did it. Being a part of it has raised my business IQ. It has helped me take my mind from being an employee to more of a decision maker. The instructors for the program, Theresa and AJ, are valuable assets to the entrepreneurial community. They provided practical guidance for entrepreneurs and helped ground us.
How can the Launch Dayton community support you?
Take some time and do some additional research for their own knowledge to increase their education around herbal remedies and a plant-based lifestyle. The biggest thing I would like readers to take away from this is to be open a plant-based lifestyle and what comes along with that. Also, to do research on how herbal medicine has supported our communities for centuries and how it's still around to support us today.
Connect with Adrian and Plant Bay ReMedi here.
Curious if the Downtown Dayton Retail Lab is a good fit for you? Learn more here.
Popular Categories
Related Stories