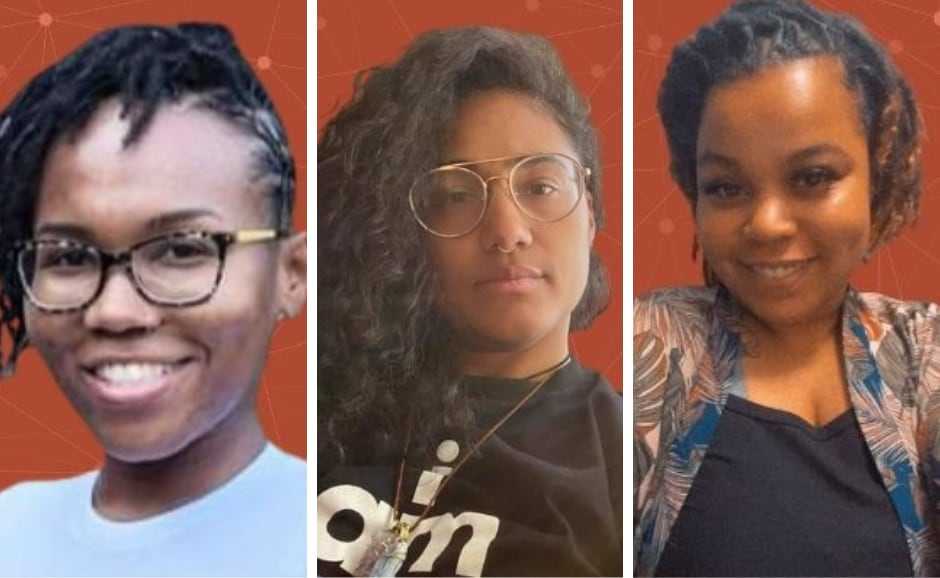 Naturally Bare, SamiDubz Art & Gem City Laser take home prizes from Early Risers Academy pitch cohort pitch
March 29, 2022
In a surprise twist Wednesday night, three founders took home prizes from the winter 2022 Early Risers Academy cohort pitch.
First prize and $1K went to Shayna Boyd, founder of Naturally Bare, specializing in preventative pedicure services to Diabetics and elders who are suffering from specific foot issues such as thicken toes nails, neuropathy, and poor circulation.
Pitch judges Gail Johnson & Teresa Peretta were so moved by the night's pitches that they rounded up two additional $500 runner-up prizes. These prizes were awarded to:
Sam Walker-Baskin, founder of SamiDubz Art, offering customized art work and art fun in the formats of paintings, jewelry, paint parties, face painting, art lessons and more;

Bree Thomas, cofounder of Gem City Laser, a Black Woman-owned custom laser-made gift shop for retail, corporate, and wholesale gift giving
The winter 2022 cohort was the second in the program's two-year history that was entirely made up of Black women-owned businesses.
Early Risers Academy is a free, 10-week, business-building bootcamp managed by Launch Dayton partner Parallax Advanced Research.
Participants complete Kauffman FastTrac coursework from the nationally-renowned Kauffman Foundation, receive pitch coaching and hands-on mentoring, weekly discussions with successful entrepreneurs and experts, & access to Dayton's entrepreneurial ecosystem.
The bootcamp is designed to take aspiring entrepreneurs from idea to business launch. These workshops can also be valuable for founders early in their small business journey, or who jumped right into their business without formally developing the plans behind it and are now discovering they need some of that paperwork in place to grow.
Other winter 2022 cohort graduates include:
Daria Love, founder of MsLovexoArt, a black woman owned art business that creates visual and digital artwork using abstract affirmation art to motivate, encourage, and inspire youth and adults;

Davida Lattimore, founder of Lattation, an online-based business offering supportive solutions for expecting, new, and recurring moms, to provide relief to make for an enjoyable breastfeeding experience;

 Bunny Roberts, founder of Copacetic Aesthetix, a creative branding + wellness firm that empowers moms and other women to uncover their purpose then build a business that aligns with it;

Ariel Smith, founder of Tribe, offering a quality, convenient and safe extended village to families in need of housekeeping, laundry service, a kid's chauffeur or a nanny;

Lenice Hill-Williams, fostering the resilience of those harmed by intersectional experiences, specifically Black women, with a suite of holistic wellness programs, principles, and practices.
"Early Risers Academy is designed for aspiring founders in any industry," Project Manager KeAnna Daniels said. "We're particularly excited to work with more women and minority founders."
Curious if Early Risers Academy is fit your you? Learn more & apply for our next cohort, kicking off in just a few weeks!
Popular Categories
Related Stories