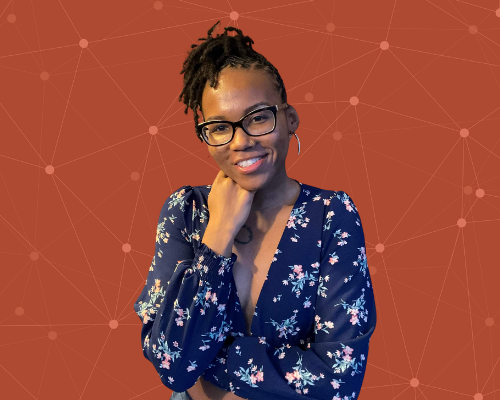 Naturally Bare founder Shayna Boyd is your community foot fairy
May 10, 2022
By Katie Aldridge
Problematic feet? Shayna Boyd's got you covered.
Self-proclaimed community foot fairy, Shayna is the owner and creator of Naturally Bare, a practice focused on medical pedicures. She is also a recent Early Risers Academy graduate, and one of the winners of her winter 2022 cohort.
"Naturally Bare is the first responder to foot care," she said.
But what is a medical pedicure?
"A medical pedicure uses the same tools and techniques as a podiatrist," Shayna explained. "Those tools and the attention to detail is what sets a medical pedicure apart from a traditional pedicure."
Medical pedicures are more focused on the wellness of the skin and nails than the beautification of the foot. They are able to identify fungi and diseases, then make referrals to podiatrists, she continued.
Shayna originally set put to be a nail technician. She thought she was too old to get started, but her cousin convinced her to go for it anyway. Once she got into class, she noticed that no one wanted to do pedicures, and was drawn to the procedure as a result.
After graduating nail school, Shayna connected via Instagram with a few women who exposed her to the world of medical pedicures. She signed up for a few more classes, and fell in love with the work.
"Our feet are our foundation," Shayna said. "I love what I do because I'm able to stop people's foot-related problems before they grow into serious health issues. It's a long-term service for my clients, and I'm able to impact peoples' lives in a way I'd never thought about."
A first-generation entrepreneur
Shayna works a corporate 9-to-5, and comes from a family who does the same. She never saw herself as an entrepreneur. But now, she's working to grow Naturally Bare into her full-time career.
I never looked at Naturally Bare as a hobby," she said. "My full-time job gets in my way with a lot of stuff. I would be more ahead and more accomplished if I wasn't so restricted."
She shared these frustrations with a fellow budding entrepreneur, who told her about Early Risers Academy, a 10-week, cohort-based business class series powered by Launch Dayton partner Parallax. 
Early Risers Academy business classes help new and aspiring business owners build strong foundations in order to succeed and grow in their industries. The supportive cohort environment offers one-on-one coaching, access to networks, and accountability partners.
"I knew the class had things to offer that I needed for my business," she recalled. "Before Early Risers Academy, I didn't have confidence when I talked about my business."
In fact, the "What's your why?" lesson helped her realize she wanted to focus exclusively on footcare.
"It was so much more than just taking a class for a pitch competition," Shayna said. "Early Risers Academy was a family, a confidence booster, a place for networking, and a place to learn . It was hard in the beginning, but it definitely paid off in the end."
Support Shayna by spreading the word about Naturally Bare's services & connect with her on Facebook & IG @naturallybare.llc
Intrigued by Early Risers Academy? Learn more and apply for the next cohort here!
Popular Categories
Related Stories