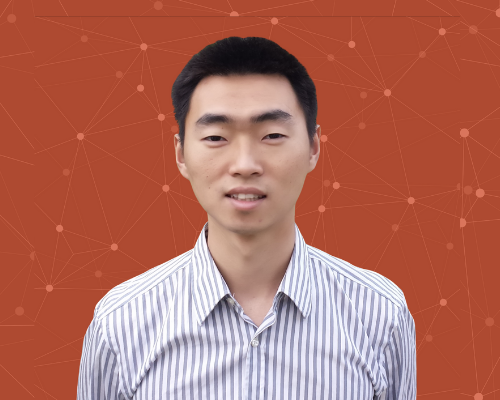 MilesAhead Energy takes top spot in 2021 Early Risers Academy tech cohort pitch competition
April 27, 2021
MilesAhead Energy, a company developing and commercializing solid-state batteries to power electric vehicles and enable electric aircraft, has been named the winner of the Early Risers Academy tech cohort pitch competition.
Early Risers Academy is a business-building bootcamp powered by Launch Dayton partner Parallax Advanced Research. MilesAhead Energy won a $1K grant and was recognized for its success and scalability.
MilesAhead Energy, co-founded by Yuxing Wang and Luis Estevez, both former scientists based at the University of Dayton Research Institute, is looking to disrupt the energy storage market for electric vehicles as it exists today.
At present, liquid-based lithium ion batteries — the type used in Tesla automobiles — dominate this market segment. MilesAhead Energy's battery technology is based on next-generation solid-state technology which could outperform standard lithium ion batteries in terms of charge speed, heat tolerance, and overall safety. In addition to powering electric cars, these batteries have potential use for electric aircraft, NASA missions, and the defense industry.
In addition to seeking funding for product development and research, MilesAhead Energy will raise capital by providing research and development-as-a-service for government and private clients.
"As a founder with an academic and science background who was clearly unprepared for the business aspects of a tech startup, the Early Risers Academy boot camp by Launch Dayton was like going through a mini MBA program," said Wang. "Eric Wagner of Converge Ventures and the guest lecturers provided excellent foundational business know-how, including step-by-step guidance on developing a sound business strategy. We now feel confident about pitching our startups to investors, customers, and partners."
"We are proud to support the Dayton region's founders and their cutting-edge innovations," said Dennis Andersh, Parallax President and CEO. "Getting research from people like Wang out of the lab and into the market paves the way for a better world."
The Early Risers Academy tech cohort is facilitated by Eric Wagner, CEO and co-founder of Converge Ventures, a unique, high-tech startup model that helps early-stage companies fund, develop, and commercialize its products. An experienced instructor and mentor to engineers, Wagner has served as the associate director for the Center for Design and Manufacturing Excellence at the Ohio State University and as an adjunct instructor for the [email protected] program.
"The amount of innovation coming from the Dayton region is astounding," said Wagner. "We have enjoyed supporting these exciting startups as they begin their commercialization journeys."
Over the past several weeks, the ten Early Risers Academy cohort entrepreneurs learned how to convert their business ideas into a startup, including prototype development, design thinking, and capital raising. The cohort entrepreneurs also heard from guest speakers on topics related to entrepreneurship. Much of the Academy coursework is based on the Kauffman FastTrac program, an entrepreneurship education module from the nationally renowned Kauffman Foundation.
"I'm honored to have won the pitch competition, given the caliber of the other outstanding startups in our cohort, and am excited to use what I learned to procure funding to develop battery prototypes at MilesAhead Energy," Wang said.
To learn more about MilesAhead Energy, watch the company's pitch here.
Other 2021 Early Risers Academy tech cohort graduates included:
Blair Jackson, founder of Orison Corporation, commercializing a product line of light, portable electric vehicles;
George Xiao, founder of Microcvd Corporation, developing a new process to 3D print metallic materials;
Matthew Weltman, founder of LightHouse Avionics, developing an integrated network of UAV command and control systems for commercial use;
Erich Zahn, founder of an as-yet-unnamed company developing a robotic chef that can mass produce meals;
Michael Doran, founder of Innovative Laboratory Solutions, providing safe and efficient disposal of laboratory test tubes;
Richard Lonado, founder of Defense & Energy Systems, LLC, developing a process for integrated sensors into printed molds;
David Maurer, founder of Green Zero Energy, developing a mobile auxiliary power station to generate green energy.
Curious if Early Risers Academy is a good fit for your company? Learn more here.
Popular Categories
Related Stories