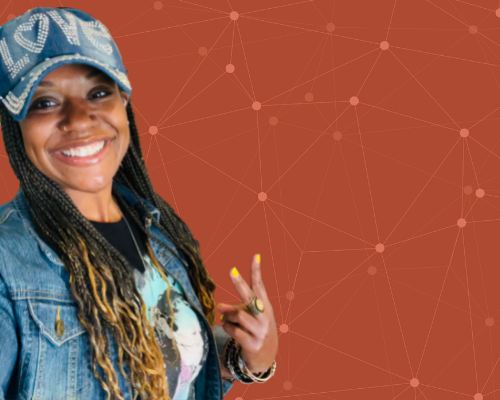 Me'Yanna Berry Co founder delivers love via cupcake
May 13, 2022
By Katie Aldridge
"We focus on a lot of things that don't matter," Kia Wilson, also known as Cupcake, explains. "Life isn't about what you look like, it's about how you feel. What makes your soul sing? What makes your soul dance? Things that don't bring your soul happiness, get rid of them. Your soul matters, that's my message to the world."
Kia, mother, believer and founder of Me' Yanna Berry Co., is spreading this message with cupcakes.
Her passion for baking began nine years ago, after an accident where she broke her leg. She couldn't walk for a year, and once she was up and moving again, she felt the urge to run at her destiny, she said.
She made her daughter a strawberry Care Bear cake for her first birthday, and everything clicked.
"At the party, she fed me the cake. The amount of joy I got out of making her cake inspired me to start a bakery," Kia said.
It's bigger than just baking, she said of her bakery business. You get a cake to celebrate something, and she gets to be part of those memories when she crafts the cake.
Driving purpose
Kia always knew that she didn't want a 9-5 job, even when things were tough.
In early April, Kia's book, Never Give Up, was released. She dreamed of writing it at 19, but her pregnancy and college career delayed that goal. At the time, everybody said she was throwing her life away, but now, 19 years later, her son is in college living his best life, and so is she.
"I didn't know when my story was going to be written, but I wrote it because my life has been a testament of faith," she said.
Kia heard a lot of no's, and people told her she didn't have what it took, but she persevered.
"I'm fairly new to being in a building, but getting here was monumental for me. All I had was faith," she said. "God made me these promises, and here I stand on them."
The Downtown Dayton Retail Lab also got her brick-and-mortar ready.
"My biggest fear was the component of managing workers, money," she said. "Many of us small businesses are floating on faith and a dream. Once you get into class, it helps you understand the business to make the dream a reality."
When Kia is baking, she is at peace; it's a sacred space for her. Baking offered refuge through a terrible marriage. And when she began baking, people started showing up in her life that loved her for what she was doing. It was something she had never experienced.
"The reciprocation of me doing something people enjoy, and getting to enjoy watching them enjoy it, that was big for me," she said.
Visit Me' Yanna Berry Co. in person at 15 E. 1st St., Dayton, online, or on social media @meyannaberryco.
Curious if the Retail Lab is a fit for your business? Learn more here.
Popular Categories
Related Stories