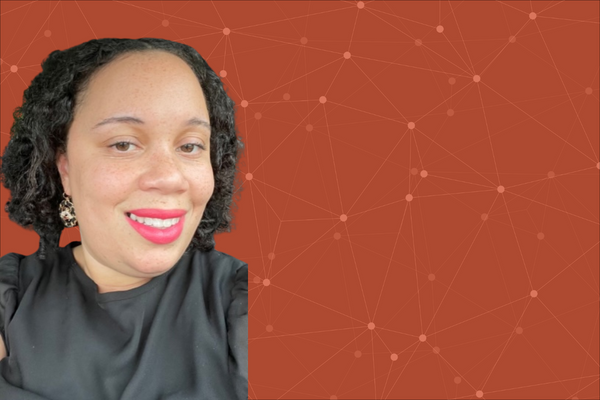 Megan brings seamoss to the masses
January 24, 2023
When Megan McDaniel faced a diabetes diagnosis, she looked for ways to improve her health, discovering seamoss along the way. Megan comes from a family of entrepreneurs, so when the product worked for her, she launched BossJ&CO to share it with the world.
She first tapped into the Launch Dayton community at a Greater West Dayton Incubator Business Blitz and is now also part of GWDI's Urban Elevation Accelerator and Startup Fellowship program. We caught up with her recently to learn more about her journey.
Launch Dayton: Introduce yourself — who are you and what is your company?
Megan: Hello all, I am Megan McDaniel owner and operator of BossJ&CO. My goal for my company is to help our community achieve their optimal health through natural and holistic products. My main focus is my Seamoss products.
How did your company start?
I started this company when I was presented with being a type 2 diabetic. My doctor told me ( after one high A1C) that I would be classified as a type 2 diabetic for the rest of my life. I then began to question this statement from my doctor. I went home a did my research and found out that this diagnosis is definitely reversible. I then went to work with changing my diet and exercise. In my journey, I came across Dr. Sebi and seamoss and everything changed after that. After three months on seamoss, as well as a healthy diet and exercise, I no longer carried a high A1C and have not as of today for the past 4 years. I figured I had something that I should share with the world, and that was when BossJ&CO was born.
Why this idea?
I came up with this idea for my business once I noticed that seamoss helps with achieving an overall healthy lifestyle. When incorporating this mineral into your life, you can achieve optimal health.
Did you always want to be an entrepreneur?
Yes, one way or another, I always knew I wanted to be my own boss. I watched my father run his own company for years and that just gave me the drive to want to do it for myself.
What identities or life experiences do you bring to entrepreneurship that helped prepare you for this lifestyle?
Growing up seeing my father and my uncles being entrepreneurs, and successful ones at that, helped me get to this point. They taught me the drive and hustle of it all. The GWDI and all the other programs taught me the skills to run my business.
What have you liked about working with the GWDI?
I completely have had the best experience with every program I have been enrolled in. Staff has been super helpful and gave me the best skills and knowledge needed to scale my business. They continue to reach out to help me and make sure that I achieve my highest potential with my business.
What is the biggest barrier you've faced on your entrepreneur journey?
The biggest barrier I have faced is my own self. At times, I get in my own way of achieving greatness by overthinking and not believing in myself.
Why do you love what you do?
I absolutely love seeing my products make a difference in everyone's health. I love when I have the testimony of "your product helped with my health issue" or "I can tell the difference when I am taking your products versus when I am not taking them."
What advice would you offer fellow or aspiring entrepreneurs?
To believe in yourself, never give up. There is room for everyone at the table so do not feel like you can not do something just because someone else is doing it. Go out there and put your own "sauce" on whatever it is you want to do, and make it your own.
Connect with Megan @bossjcollc on FB + IG.
Curious if the GWDI is a fit for you? Connct with Whitney and Ty and learn more about their programs here!
Popular Categories
Related Stories