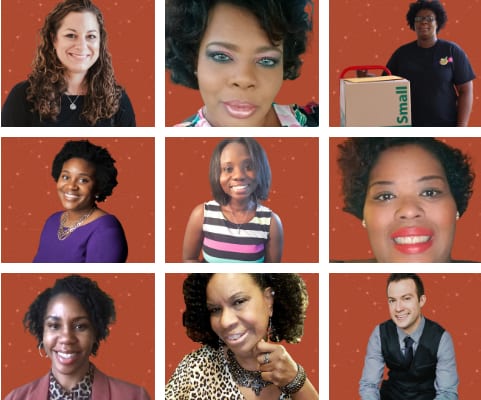 Meet the winter 2021 Early Risers Academy cohort
February 16, 2021
The winter 2021 Early Risers Academy cohort kicks off today with 11 founders gearing up to move their businesses forward!
Participants will complete Kauffman FastTrac coursework from the nationally-renowned Kauffman Foundation, receive pitch coaching and hands-on mentoring, weekly discussions with successful entrepreneurs and experts, & access to Dayton's entrepreneurial ecosystem. Cohort graduates will pitch for $1K.
The Early Risers Academy program is managed by Launch Dayton partner Parallax Advanced Research with funding from the Department of Defense Office of Economic Adjustment & Ohio Third Frontier's Entrepreneurial Services Provider program.
"From Air Force and university research labs to urban kitchens and garages, innovation is a force in the Dayton region," program manager KeAnna Daniels said. "Our diverse entrepreneurs are developing new technologies and processes, and we're excited to offer these tech-focused cohorts to help them reach the world."
In 2020, 37 entrepreneurs graduated from Early Risers Academy cohorts, including What's the Biz founder Te'Jal Cartwright who graduated in spring 2020.
"I could not talk to investors before Early Risers Academy," she said. "Now, when I'm in a conversation about business and they ask about projections or my business plan, I can give real answers."
Sierra Leone, founder of Acacia Health & Wellness, graduated from the most recent cohort.
"There is something to be said for working in an environment that is professionally supportive and culturally safe," she said. "Authenticity was at the forefront. You didn't have to explain or go underneath or hide or suppress."
Two additional cohorts are planned for 2021 — get more info here.
Participating in the winter 2021 Early Risers Academy general cohort are:
Kimberly Stevenson, founder of Golden Locket, an independent provider with the Department of Developmental Disabilities;
Jehanne Dufresne, founder of WEW!, working to empower and encourage women;
Brandi Washington, founder of Yes, We Deliver!, offering last-mile delivery services;
Lesley Jones, founder of handmade jewelry company Traveling Pendants;
Lolita Jackson, founder of retail and travel company The Gem City Takeover;
Tonya Satchell, founder of BTNP Stem Toys, providing educational toys;
Charmaine Webster, founder of Tinka's Treats, an online bakery offering homemade pies;
Matt Dunn, founder of U Experience, curating immersive travel experiences for small groups & brands;
Danielle Simpson, founder of an as-yet-unnamed business specializing in charcuterie boards for events;
Ariane Cook, founder of online retail business VIBEZ;
Aaliyah Lovett, founder of Black On Purpose, a network for Black professionals.
Wonder if Early Risers Academy might be a fit for your business? Learn more here.
Popular Categories
Related Stories