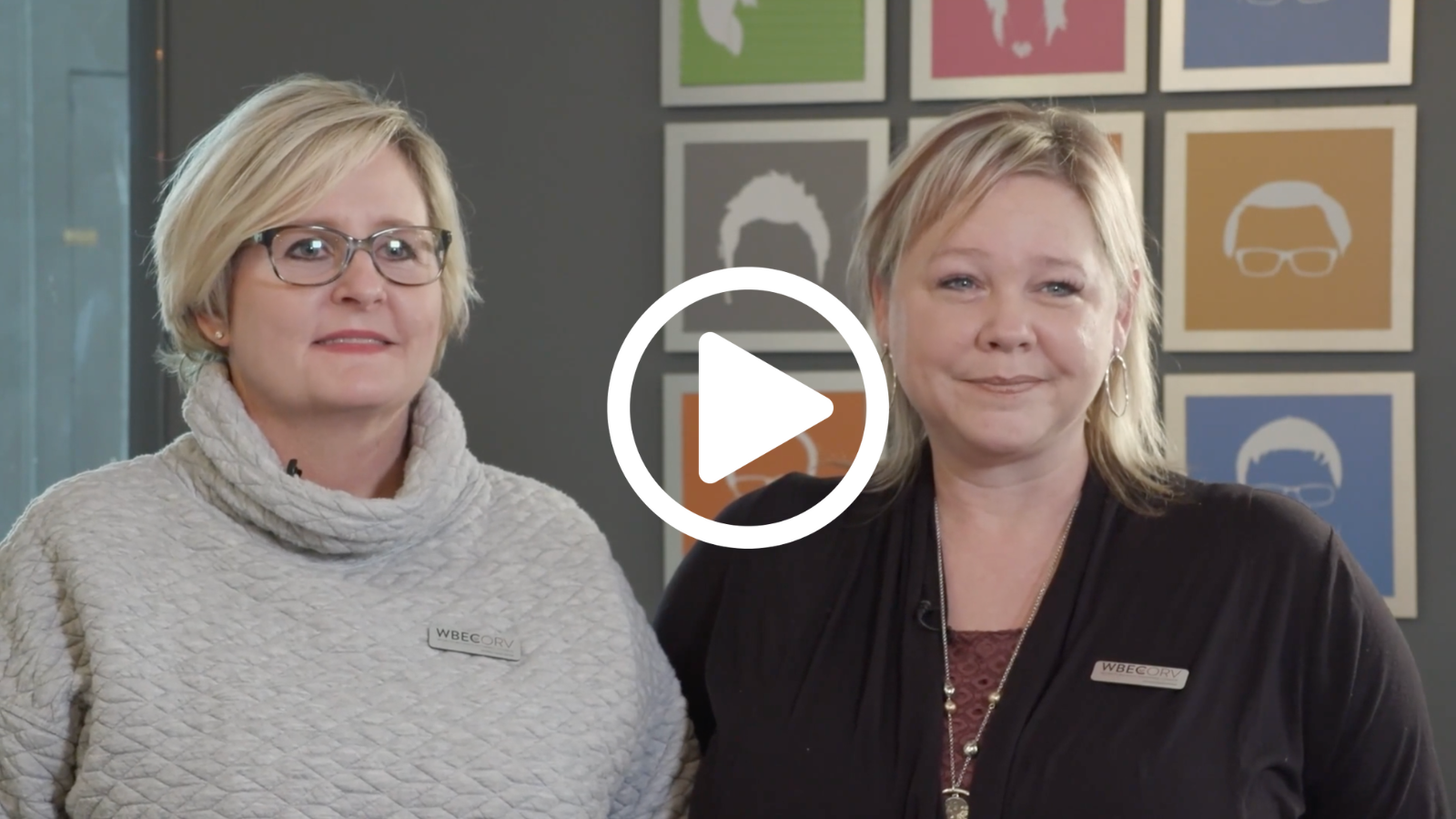 Meet Shelly and April, businesswomen + thermometer innovators
July 15, 2022
There's no one way to be an entrepreneur.
You don't have to look a certain way, operate in a particular industry, pursue specific education, grow up in a particular household, or spend your free time nurturing any particular hobbies — entrepreneurs grow from all walks of life.
In a new video series we are excited to launch today, entrepreneurs, founders, and small business owners from across the Dayton Region share their individual stories in order to break down those pervading stereotypes about who can or can't be an entrepreneur.
They proudly declare, "I Am an Entrepreneur" — and you can be, too.
When April Pollock and Shelly Heller sat down to have lunch together in 2015, they never dreamed the idea for sticker-style thermometer would explode into a multi-million-dollar business.
But that's exactly what happened with their side hustle, Tempagenix, when the COVID pandemic hit in early 2020.
"We each have other businesses," April explained. "We slowly worked it, set aside time every week to work on it together, and by 2019, we knew we had something when we launched into every Target nationwide. That was a defining moment. Then the pandemic happened, and our little side hustle exploded into a $5M company."
It was a wakeup call for a founder who never thought she would be an entrepreneur, she said.
Support networks
Tempagenix is a certified women-owned business through WBENC, the Women's Business Enterprise National Council. It was largely connecting to other women founders through WBENC that gave Shelly and April confidence in their own entrepreneurial endeavors, Shelly said.
"We learned through being part of WBENC that authenticity, honesty and openness with other women-owned businesses is the key to this whole things," she said. "It's really about sitting next to people, and stop being afraid, because everybody is afraid, but nobody's ever told anybody the secret that everybody else is afraid."
Being part of WBENC and participating in their supplier diversity programs opened a lot of the doors from the company, April added.
"It really is a community for women who just help each other, and you don't have to know everything," she said. "To be able to share your fears, and what you feel you're lacking, and get advice on how to acknowledge that or to rectify that is a pretty powerful thing."
Pay attention & just pursue it
Dayton is hometown for both April and Shelly, and they hope to bring jobs to the region as they grow. They're inspired by the region's long history of innovation, and they hope the next generation of founders is inspired, too.
"To all you students out there who feel like you;re not the smartest kid in class, or actually not smart at all, or you've been told that — remember you were created by God that created us all uniquely," Shelly said. "Be present, pay attention to what you're good at, pay attention to what you love doing, pay attention to what you put your sights on and follow that, no matter how silly it seems to the rest of the world."
"If you have an idea and you truly believe it'll fit a need and you can set yourself apart from the competition, pursue it!" April said. "It doesn't have to be a full-time commitment, you can still work another job, do what your passion is, but if you truly believe in your idea or product, there are ways."
"I am Shelly Heller; and I am April Pollock — and we are entrepreneurs."
Popular Categories
Related Stories