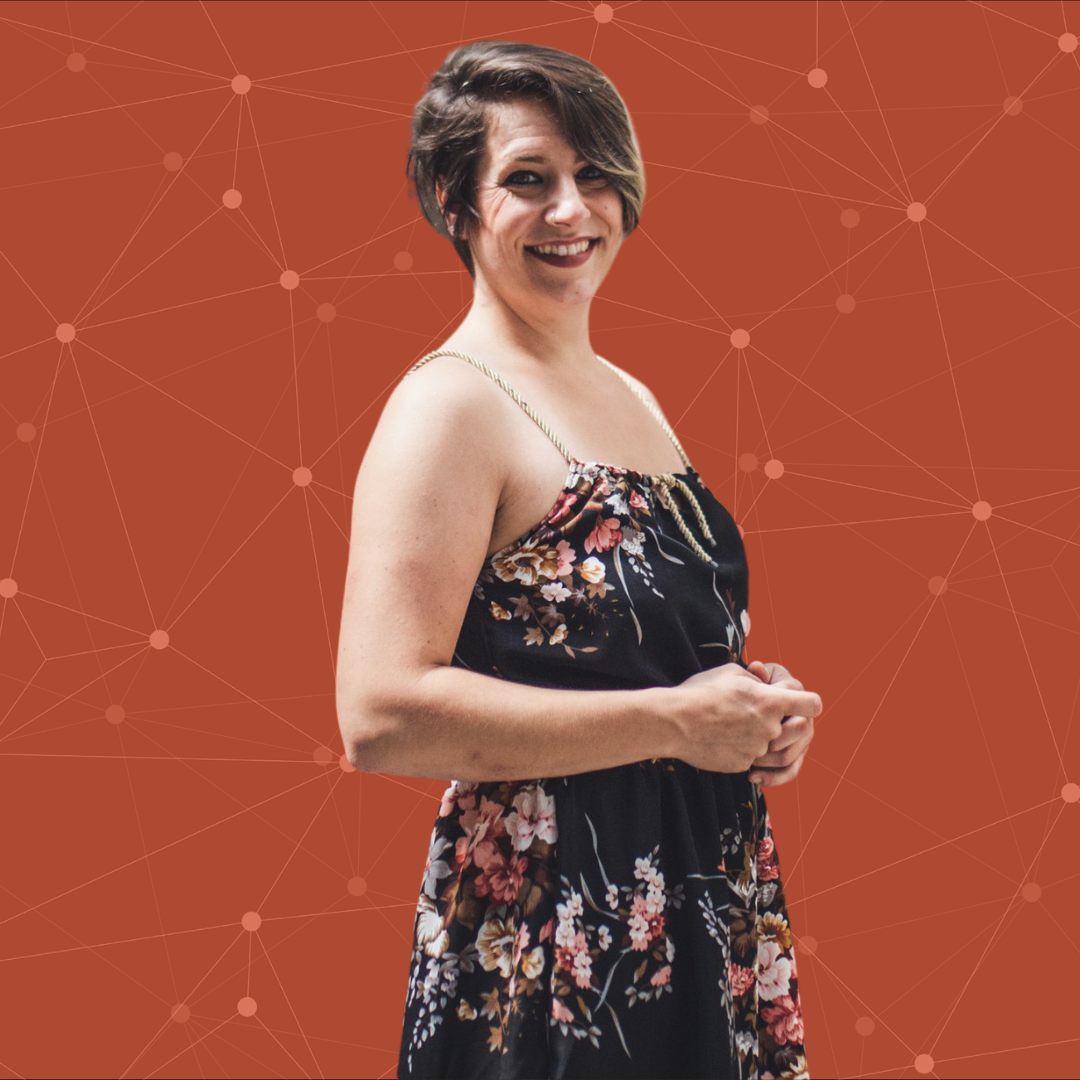 Meet empowerment photographer Whitney Brewer
March 1, 2021
Ever wondered how to be comfortable in your own skin? Book a session with Whitney Brewer Photography.
Founder and namesake Whitney Brewer provides branding images for small business and body positive photography for individuals. Her goal is that no one ever feel uncomfortable in front of her camera.
Whitney tapped into the Launch Dayton community through Entrepreneurs Anonymous and a chance meeting with a community champion at one of the first LaunchPad events. That chance connection took her to Early Risers Academy last spring.
We recently caught up with Whitney to hear more of her story and hear what's on the horizon for Whitney Brewer Photography. Our interview has been lightly edited for clarity.
Launch Dayton: Why did you decide to strike out on your own as a photographer? What was the launch moment for your small business?
Whitney: In November  2018, I was working in the restaurant industry and running a photography business as a side hustle. The restaurant was very uptight and intense — if I dropped the silverware, I'd get screamed at for weeks. So it was Black Friday, I had just finished a leadership training, and the chef yelled at me in front of the whole dining room — so I quit on the spot. I trusted that was the universe telling me to take a leap, so I did.
You reach a particular niche with your photography, and your social media feeds particularly showcase your work to empower women through your lens. How did you get to this niche?
I was originally pre-med at Ohio State University, but fell in love with photography, and I switched my major to pursue my fine arts degree. There was a particular photography professor, and it was known throughout the student body that if you didn't get naked in front of your camera, you weren't getting an A. I did it and got my A, but I knew he made so many people uncomfortable. And I knew when I graduated that if I ever had the opportunity to photograph people in a vulnerable space, I would never make them feel that way.
You don't have a home studio — is that part of making people feel comfortable?
Yes! I often shoot in people's homes. If I put everyone in the same studio space over and over again, they begin to look the same. Especially with boudoir photography, people are already getting uncomfortable taking their clothes off, why strip them from their space, too? It shows in the photo when someone is uncomfortable. That's also why I don't do a lot of posing. The people you see in my social media feeds, I don't direct them. I might tell them to giggle or tell a joke to make them laugh, but it's about making them comfortable, then photographing that authenticity. We're all human, we all have bodies that are magical, and they deserve to be celebrated.
And you travel to photograph people as well?
My bucket list at 18 was to travel to all 50 states before I turned 30. Being on the road, seeing and experiencing new cultures, brings me joy. When I can go to Texas for a week for work and fun at the same time, it's a win-win. I sold 34 gift cards around Christmas, and most of them were outside of Ohio.
So what services specifically do you offer?
If the energy is right, I work it and make it happen because it feels good. Where I want to focus, my gift, is branding photography and body positive photography.
Advice for fellow creative entrepreneurs?
Know your boundaries. I trust when it feels good to work with a client, and if it doesn't, I speak my truth that I can't deliver what they're looking for. Then I recommend someone else who does that work, and I get to support local and love on other artists in the process. When you trust the right gigs to come in, it makes room for bigger things. I once turned down a $400 job and landed a $6Kjob the next day.
How was your experience with Early Risers Academy?
I always look for opportunities to grow. This is a free program to launch my business from idea to launch, of course I'm going to do that, I'd be stupid not to. It was like a college course — you're not going to get everything. But the value was exponential.

So what's next for Whitney Brewer Photography?
COVID-permitting, I'd love to do some body positive retreats. I've found group sessions to be more healing. We can share differences and similarities and know we're not alone. I also want to focus on couples' boudoir this year, couples celebrating each other. Showing the world that it's OK to be celebrated like that is taboo, and I want to normalize it.
Check out Whitney's work and book your session at https://www.whitneybrewer.com.
Popular Categories
Related Stories