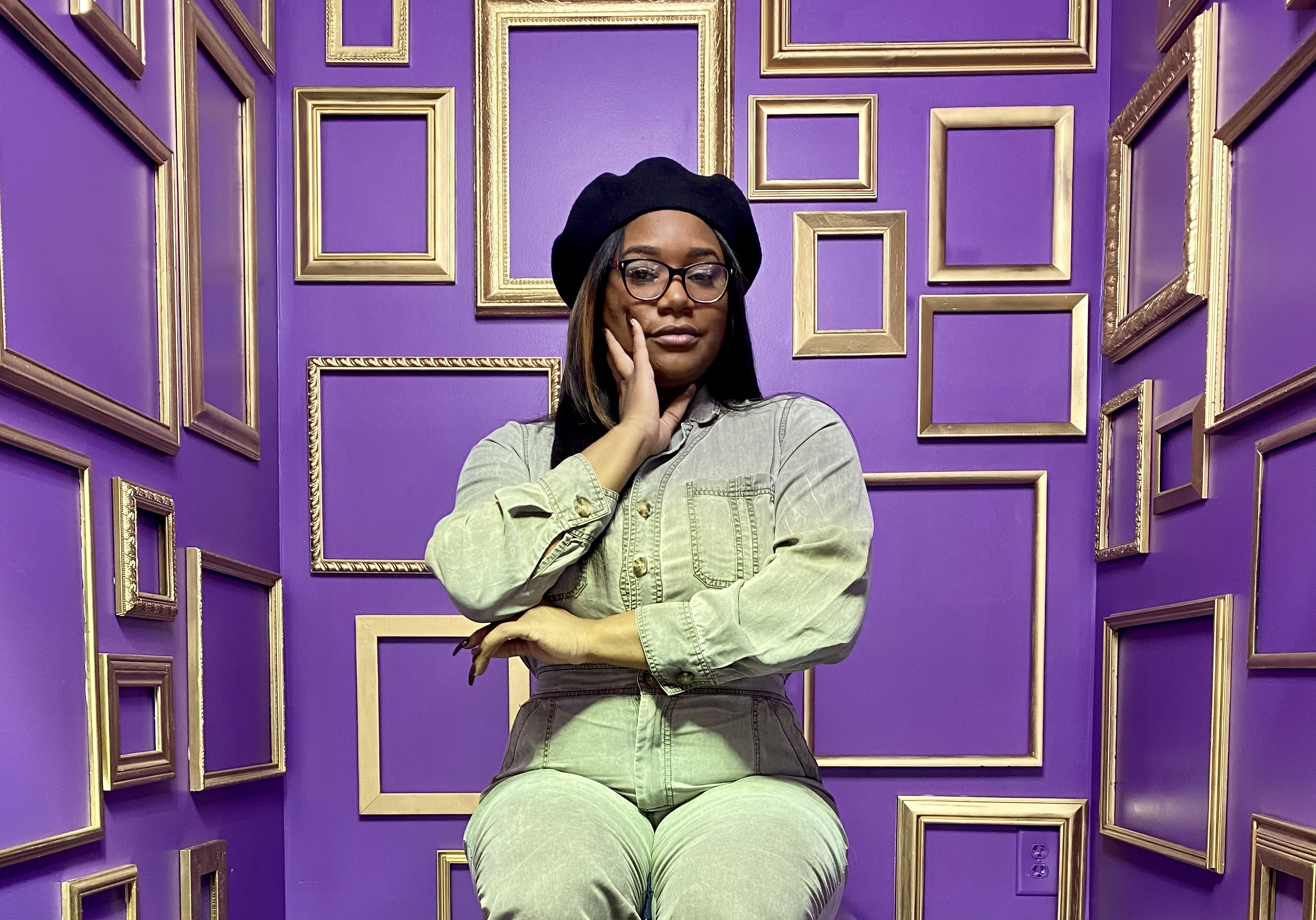 Local founder launches Gem City Selfie Museum with eye on mental health
April 6, 2021
Nearly a year after beating a brain tumor, local entrepreneur NaAsiaha Simon is taking the practices that helped her rebuild her mental and emotional wellness and embedding them into a new venture — the Gem City Selfie Museum, coming to downtown Dayton summer 2021.
The Gem City Selfie Museum will feature a number of themed rooms, like an all-yellow banana room, or a floral room, that visitors can wander through and photograph in. The themes will pull from color therapy, a practice NaAsiaha used in her own quest for better mental wellness. Yellow, for example, is the top color associated with relieving anxiety, she said.
"I want to provide a space for people to have positive, life-changing experiences and a space to heal using photography," NaAsiaha said. "The Gem City Selfie Museum is a creative hub cultivating community engagement and sparking creativity through visual art installations to bring focus to positive life experiences and boost confidence. We'll use vibrant colors and fun, interactive props, to take the selfie experience to a whole new level."
She aims to work with local and national artists including Bing Davis, Bryon Smith of Smith and Son, Rich Murphy, Zuri Ali-Cole, and Taliaferro Sebastian of ArtHasNoRules, to develop the various rooms. NaAsiaha is also partnering with Ashley Scott Community Healing to offer free therapy to selfie museum visitors.
Weyland Ventures Development Company has been a critical partner in seeing the project through, she said.
"When I was in my season of crisis, dealing with a brain tumor and a lot of emotional trauma in 2020, taking selfies helped me see myself and love that reflection of me, flawed and still beautiful," NaAsiaha said. "The Gem City Selfie Museum's mission is to be a space with interactive illustrations created to help alleviate anxiety, depression, and stress. We want our guests to feel seen, heard, loved, and welcomed from the moment they enter the facility. The exhibits are specifically selected to evoke positive energy and emotion from guests of all ages."
Follow Gem City Selfie on Facebook or Instagram, or visit gemcityselfie.com to learn more.
Popular Categories
Related Stories