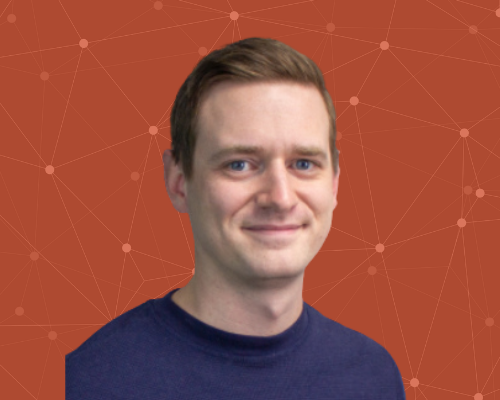 Know your environment with LBJ Inc's drone services
December 21, 2021
You can't know exactly what environment you'll be building in until you can experience it — and LBJ Inc.'s drone services can help with that.
LJB Inc. has a number of offices all of the U.S. specializing in structural engineering, transportation engineering, and civil design.
UAS-LIDAR manager Joe Hickey works specifically in the geospatial and sight design group.
LJB Inc. was one of 10 companies tapped for the second cohort of the Dayton Region's Office of Economic Adjustment (OEA) Defense Accelerator, powered by Launch Dayton partners Parallax Advanced Research and the Entrepreneurs' Center.
We recently caught up with Joe to learn more about his journey and his experience with the defense accelerator. Our conversation has been lightly edited for clarity.
Launch Dayton: What is your role with the UAS sector of LJB?
Joe: I handle the operations of UAS-LIDAR data collection. Someone will come to me with a problem, and we will go over how UAS might benefit that or what the limitations might be. I research and do a background check on whether we can run a drone in the area or what the expected outcome might be. I am usually the one who goes out and flies the drones.
What drew you to this technology?
Early on, I just thought drones were cool. It was just a hobby of mine that I thought would be awesome if I could turn it into a profession. There is a lot of interest in this technology because it makes traditional workflow so much easier and safer.
What identities do you bring to your role that helped prepare you for this lifestyle?
I have always been a very curious person. I am always interested in finding out new ways to do things or how to do old things more efficiently. The point of UAS is to help companies that are using this technology conduct their day-to-day operations more effectively.
How does LJB use UAS technology?
If my company is working on a project, and they are going to design something like a building or roadway, they need an accurate model of what exists out there. I go out with a drone and create a realistic environment for them to plan with. It is at a scale that will translate into their project.
Why do you love what do you?
No day is the same. I have not had a boring day here yet. I really enjoy seeing a finished project. I'll spend a few days planning a project, go out to the field, execute, collect the data, and come back. Sometimes I'll spend up to a week getting everything to process nicely. When I see the final product and reality mesh come together, it is very satisfying.
How did you get connected to the Launch Dayton community?
A lot of what the UAS Accelerator program covered was in line with what I was trying to learn. It was similar to the approach I was trying to take with my role in LJB. I have a background in aerial systems, but I am also pursuing a business degree. It made perfect sense to take a more involved course where the content is centered around this technology.
How was your experience with the UAS Accelerator program?
It was a great experience. The instructors were very knowledgeable about entrepreneurship and running a business. The guest speakers are some of the smartest people in the industry. I have worked with a few of them, so I can attest to their experience and what they had to offer. It was really cool that it was such an engaging program that was available to so many people.
Learn more about LJB Inc.'s services and technology here or contact Joe at  [email protected]
Popular Categories
Related Stories