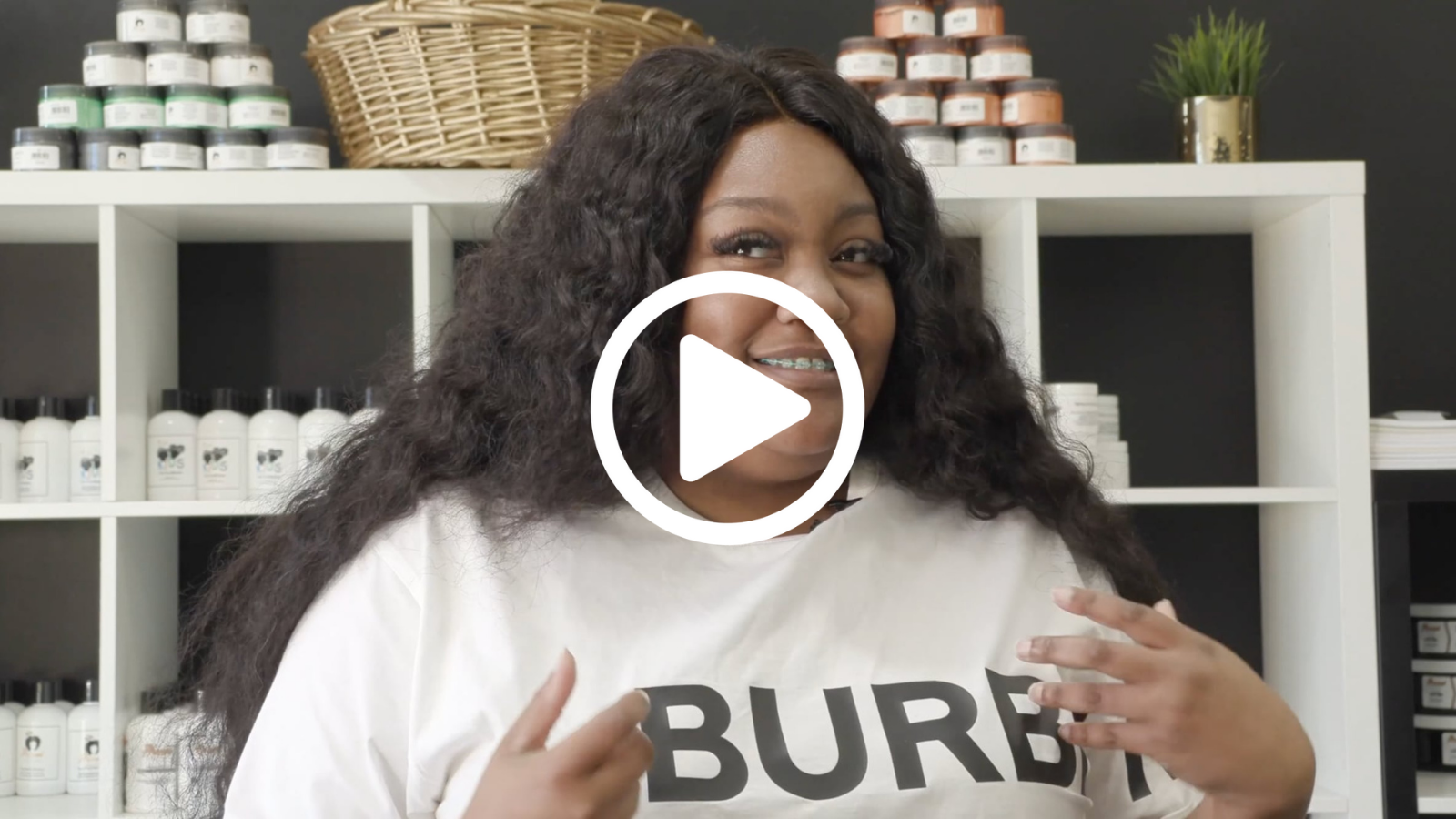 Jerricha Hoskins talks family legacy and keeping her natural hair empire headquartered in Dayton
February 23, 2022
There's no one way to be an entrepreneur.
You don't have to look a certain way, operate in a particular industry, pursue specific education, grow up in a particular household, or spend your free time nurturing any particular hobbies — entrepreneurs grow from all walks of life.
In a new video series we are excited to launch today, entrepreneurs, founders, and small business owners from across the Dayton Region share their individual stories in order to break down those pervading stereotypes about who can or can't be an entrepreneur.
They proudly declare, "I Am an Entrepreneur" — and you can be, too.
Arcani Coil Care founder Jerricha Hoskins is building a natural hair empire headquartered in her West Dayton community.
Her inspiration to become an entrepreneur stemmed from her great-aunt, who worked as a stylist well into her 60s.
"She always told me, if I wanted to be a hair stylist, I had to figure out a way to make money without standing behind the chair, so that inspired me to start my company," Jerricha recalled.
Today, she is the owner of natural hair product company Arcani Coil Care and the Arcani Natural Hair Studio, both based in Dayton, Ohio.
"I did not come from a family of entrepreneurs. My family very much so believes in going to college, getting  a degree," she said. "I just never liked the idea of punching the clock and working for somebody else."
As she builds her company, she's teaching her children something different.
"I include them because my goal is to build something that they can carry on and pass down to their children, and their children can pass it down and so on and so forth," Jerricha said. "I involve them because I don't want them to think you just have to go to college and work for somebody else to have the life that you want."
A Family Affair
When Jerricha first started her business, she wore all the hats herself.
"I made everything, I labeled everything, I shipped everything, I handled customer service, I handled social media," she said.  "As my business grew, I understood that I had to begin to delegate some of those tasks in order for my business to grow."
As sales ramped up, she tasked her kids with labeling some products, and for awhile, her husband took packages to the post office for her.
"Being a mom and starting  a business, you have to remember that your children are your why," she said. "Do you want them to have the life that you lived, or do you want them to have a better life? That is how I am a mom in business, I have to do this for them. They can never go through anything that I went through."
Jerricha was an at-risk teen, put into the foster system at age 15. To get out of the foster system, she went to Life Skills on Main Street and went to school from 7 a.m. to 7 p.m. for 14 days straight to complete her final two high school credits. But she fell into bad relationships. For awhile she was homeless, then lived in shelters, then in bedbug-infested housing.
"I did what I had to do, I knew the end game of everything. I had to go through that to get to this point," she said. "Every day that I wake up, if I don't feel like working, I've got to look at my children. I don't have the option to not do my absolute best every single day because I have a generation that I have to pass something down to, like, 5, 6 generations that I have to pass something down to."
Hometown Pride
Jerricha is proud to be from Dayton — and she's intentional about keeping her company in Dayton, too.
"I chose Dayton for the home of my business because this is where I grew up, and you hear growing up, if you want to be successful, you have to get out of Dayton," she said. "I'm literally the poster child for, you can make millions in your home town."
Though it might not be because folks from your hometown purchase your products, she cautioned.
"Less than 1 percent of my revenue comes from my home town, but I'm able to employ people in my hometown, it's different," she said. "Everybody has different goals, but I refuse to take this and go to a different city. The city that cultivated me, that raised me, deserves that. This came out of Dayton. Your children are going to write book reports about me."
Arcani Coil Care is the first hair product manufacturer the city has ever had, and her factory is on Denlinger Road, transforming an abandoned building that had sat vacant for 20 years, Jerricha said.
"I'm very intentional about staying here in Dayton. I could have purchased a warehouse in Miamisburg, West Carrollton, but I chose Dayton because I had to show people it can be done," she said. "In starting this business, I always said I wanted to be able to pour money back into my community. It's cool to become a millionaire, but what do it mean, you being a millionaire, if the people around you are still struggling? That's been my motivation."
Her advice to aspiring entrepreneurs? Never stop working.
"Consistency beats anything," she said. "If you are consistent in your business, if you are passionate about your business, it is inevitable that it's going to grow. If you were going to hammer something into  a wall consistently, there is going to be a hole in the wall. Think of your business, or breaking into whatever industry you're trying to break into, in that way."
"My name is Jerricha Hoskins, and I am an Entrepreneur."
Popular Categories
Related Stories