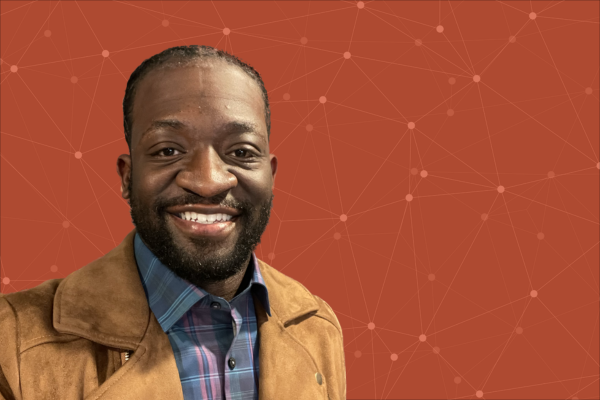 Jerome will detail your ride
April 18, 2023
There's nothing better than a pristine ride, asserts Jerome Scott Jr., founder of Fiduciary Details.
A financial consultant by day, Jerome's new gig takes that same fiduciary commitment to act in the client's best interests to another area of passion — cars. Fiduciary Details offers a la carte car detailing services.
To launch his business, Jerome tapped into Entrepreneur Rising Academy, a 10-week business-building bootcamp powered by Parallax Advanced Research. He ultimately claimed the second place prize in his cohort's pitch competition graduation this spring.We recently caught up with Jerome to learn more about his business and his journey.
Introduce yourself — who are you and what is your company?
My name is Jerome Scott Jr. I am a follower of Christ first, a financial consultant by trade, and now an entrepreneur. I own Fiduciary Details, an auto detailing company looking to offer a continuously peaceful environment through a la carte detail packages.
Why this idea?
There is a unique peace that comes with being in a detailed car and that peace comes with an elevated confidence. I've noticed a lack of these qualities in our communities so I started Fiduciary Details to share this experience.
Did you always want to be an entrepreneur?
Absolutely, not! However, my parents planted the entrepreneur seed in me a long time ago. I enjoy working with a team, which I thought meant always working for someone. It wasn't until the pandemic that I felt the call to make a living and serve people through my own business.
The Launch Dayton community values are: 1. Be Bold 2. All Are Welcome 3. People First 4. Give First 5. Remove Barriers. How do you embody one or more of these values?
My love for Christ influences me to embody many of these values. God did not give me the spirit of fear, which forces me to be bold. I believe the gifts we have are to be given to the individuals we share life with. Giving is an act of love and loving all people is what fulfills me.
What identities or life experiences do you bring to entrepreneurship that helped prepare you for this lifestyle?
My childhood experiences have made me an extremely diverse person. The ability to continuously be myself while also accepting and understanding others has helped me tremendously in this entrepreneurial lifestyle.
What is the biggest barrier you've faced on your entrepreneur journey?
The biggest barrier I've faced is my own ignorance. You don't know what you don't know, which in my case was a lot. Accepting how little I knew and letting go of the information I believed to be true was a long and hard process.
How did Entrepreneur Rising Academy help you in your journey?
My program experience was phenomenal! I would not only recommend ERA to others, but would say this class is a necessity for anyone starting a business.
Why do you love what you do?
The detailing process is therapeutic for me, but my passion comes from the feeling you get riding in a clean car. There is nothing better than smelling your favorite scent as you relax in the room you ride in.
How can the Launch Dayton community support you?
Launch Dayton could help me gain exposure in the community as well as providing a mentor or network to help me fine tune my entrepreneurial skills.
What advice would you offer fellow or aspiring entrepreneurs?
Popular Categories
Related Stories