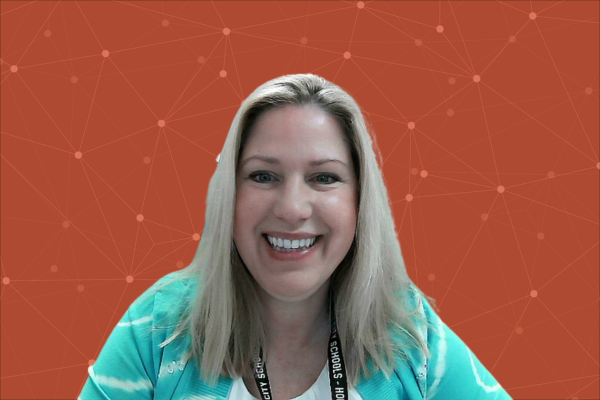 Jenniffer is bringing innovative techniques to speech therapy
May 23, 2023
Traveling speech language pathologist Jenniffer Hrovat is tapping innovative ultrasound techniques to help folks pronounce their /r/.
The Gem City Speech Therapy founder is a member of the spring 2023 Entrepreneur Rising Academy cohort, a business-building bootcamp powered by Parallax Advanced Research.
Read on to learn more about Jenniffer's company and journey.
Launch Dayton: Introduce yourself — who are you and what is your company?
My name is Jenniffer, and I am a traveling speech language pathologist who specializes in the pediatrics. What sets me apart from other speech therapy businesses is that I use ultrasound technology to help people who struggle to produce the /r/ sound. This technology is being used at the University of Cincinnati with success, so I wanted to bring that resource to Dayton residents!
How did your company start?
My company started with a desire to use ultrasound to help people obtain a better /r/ production. When someone can see what their muscles are doing, it helps them know how to produce that sound.
Why this idea?
Using ultrasound in speech therapy is being used at the University of Cincinnati with good results. While working at UC's Summer R Clinic during my graduate studies, I saw firsthand how beneficial the use of ultrasound can be. So I developed a plan to use this technology in my own business.
Did you always want to be an entrepreneur?
Actually, no. However, during my work as a speech language pathologist, I discovered that having a private practice is a great avenue to serve more people and provide innovative services you can't find anywhere else in Dayton.
The Launch Dayton community values are: 1. Be Bold 2. All Are Welcome 3. People First 4. Give First 5. Remove Barriers. How do you embody one or more of these values?
Great question! I love the Launch Dayton community values because they embody the heart of entrepreneurship! Gem City Speech Therapy is being bold by using technology in an innovative way to help the people I serve. Having this "tool in my toolbox" will benefit those with /r/ difficulties. I am excited to see the progress these students will make!
What identities or life experiences do you bring to entrepreneurship that helped prepare you for this lifestyle?
I spent years working as a registered nurse before becoming a speech language pathologist. Helping others just comes naturally to me, and as I've progressed in my career over the years, I've learned where to focus my attention to best help the population I serve.
What is the biggest barrier you've faced on your entrepreneur journey?
The biggest barrier by far has been self doubt or second guessing myself! My advice to any rising entrepreneur out there is to follow your gut and go for it! Also, reach out to your community for excellent entrepreneur programs like the Entrepreneur Rising Academy.
Why do you love what you do?
I love what I do because helping others brings a sense of fulfillment that makes getting up in the morning a joy!
How can the Launch Dayton community support you?
Right now, my business would benefit from ongoing marketing support. Getting Gem City Speech Therapy's name out there and optimizing social media networks would be a great next step for my business growth.
What advice would you offer fellow or aspiring entrepreneurs?
My advice to aspiring entrepreneurs is to do your research, vet your business ideas with trusted colleagues, and definitely reach out the many programs offered in our local community. Entrepreneur Rising Academy has been the best program by far for the knowledge and support it has provided. The information provided is comprehensive, the class comradery is supportive, and the class format is interactive. I recommend it to anyone considering starting a business or who wants to grow their startup.
Curious if Entrepreneur Rising Academy might be a fit for you? Learn more and apply here. Wonder what other resources in the Launch Dayton community could help you? Take our interactive resource-matching quiz here! We can't wait to connect with you!
Popular Categories
Related Stories