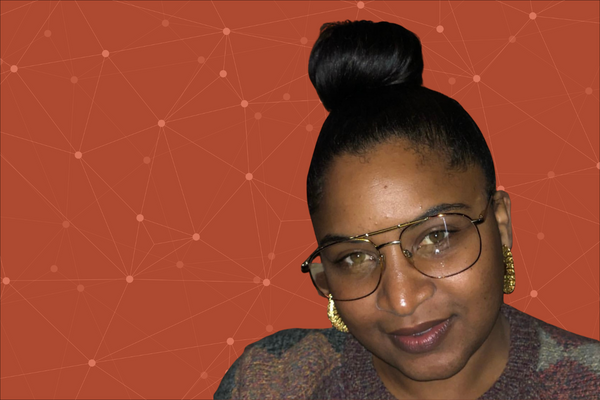 Jameelah finds power in writing
February 14, 2023
Jameelah Ricks believes in the power of the written word, and she is launching Harlem Healers to bring that power to her community.
She is a member of the first Urban Elevation Accelerator cohort, powered by Launch Dayton partner the Greater West Dayton Incubator. We caught up with her recently to learn more about her work and her journey.
Launch Dayton: Introduce yourself — who are you and what is your company?
Jameelah: My name is Jameelah Ricks, and I am the Founder and CEO of Harlem Healers. We help underserved communities find the importance of writing through storytelling and poetry in order to better themselves.
How did your company start?
Harlem Healers started as a vision to lead underserved peoples to an artistic journey of healing and self discovery through creative writing. We realized there are no creative writing spaces in Greater West Dayton that cultivate and foster the art and importance of writing.
Why this idea?
Because the city of innovation is lacking the creative and artistic spaces that foster innovative concepts, ideas and voices of the poet, musician, screenwriter and novelist.
Did you always want to be an entrepreneur?
No I didn't want to always be an entrepreneur. I was actually on my way to law school after a successful career as a senior corporate paralegal.
What identities or life experiences do you bring to entrepreneurship that helped prepare you for this lifestyle?
I grew up in Harlem during the Crack Era of the 1990s. The struggle, trauma, abuse and pain that I went through during those years is what gave me the strength and life experiences to hustle and innovate as an entrepreneur.
What is the biggest barrier you've faced on your entrepreneur journey?
The biggest barrier faced is getting investors to understand why this work is important and the value of the creative written word.
How has the UAE helped you grow?
The program helped me understand the fundamentals of running a business.
Why do you love what you do?
I know from life experience that using your innate passions will help you achieve your wildest dreams.
How can the Launch Dayton community support you?
I need help to create a YouTube platform for Harlem Healers.
Can you help Jameelah? Connect with her @jameelahricks on IG or email harlemhealers@gmail.com.
Popular Categories
Related Stories