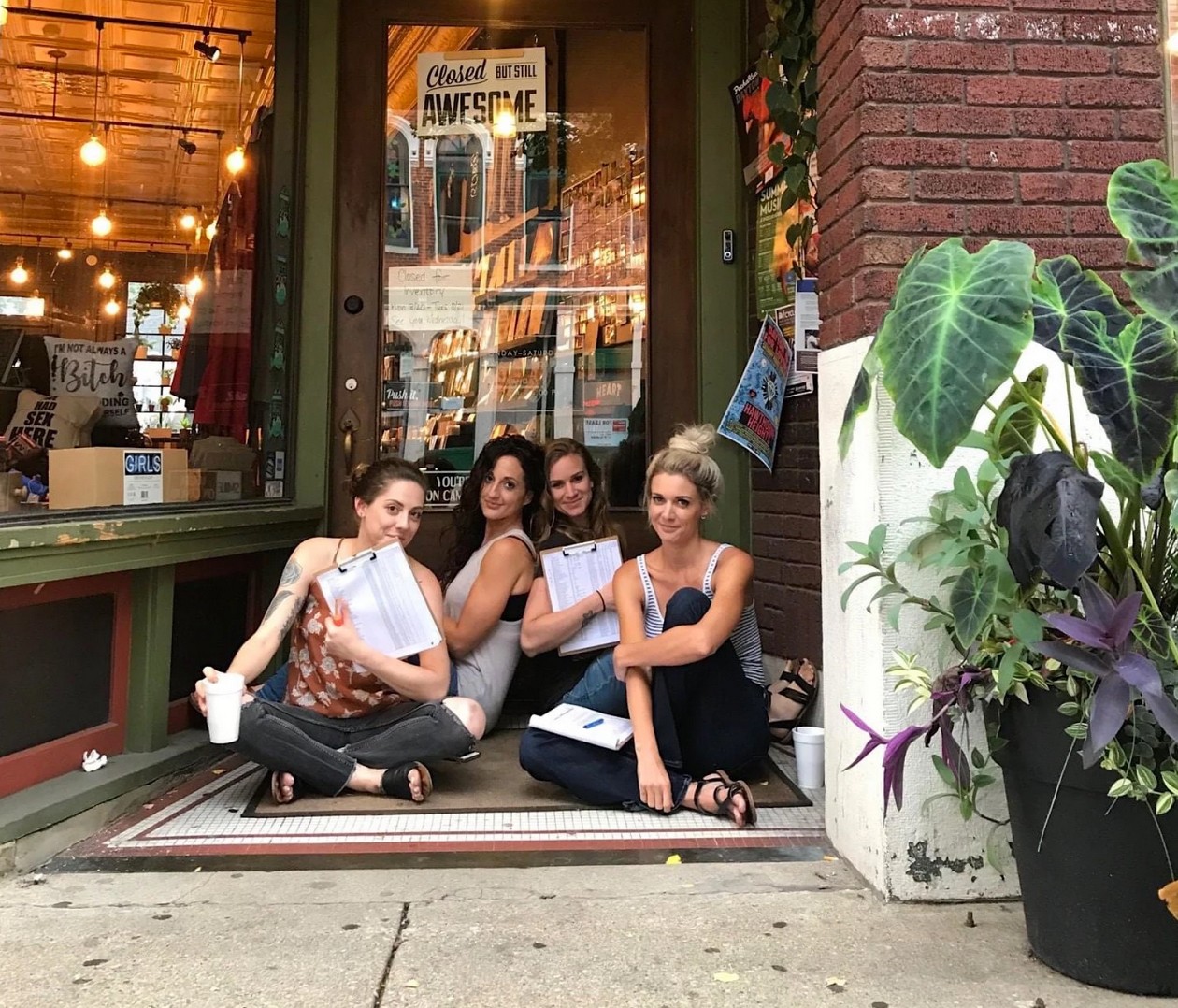 Heart Mercantile featured on WYSO's Bouncing Back series
March 24, 2021
The first episode of WYSO's new web and radio series, Bouncing Back: Dayton Small Business Survive the Pandemic, hit airwaves this morning, featuring Carly Short and Amanda Hensler, two of the five co-owners of a group of Oregon District businesses including Heart Mercantile, Luna, and Beck + Call.
"There was never a moment where we thought that the stores would not exist because we were not going to let this take us out," Carly recalls of the onset of the COVID-19 pandemic. "You just pivot and you find a way to put something new into your business that works for that moment."
"We really have a girl gang that really knows each other and so if we fall, we all fall together. And when we stand, we all stand together," she continues later in the segment. "I think that it's one of the best things we've ever done."
Listen to or read the full interview here.
When it is complete, the WYSO series will feature stories from nearly a dozen entrepreneurs within our Launch Dayton community. The stories will air each Wednesday at 6:44am and 8:44am (during Morning Edition), again during All Things Considered at 5:44 pm and finally on the following Sunday Morning during WYSO Weekend between 10:00 and 10:30 am.
The series was produced by Jess Mador from The Eichelberger Center for Community Voices in collaboration from Audrey Ingram and Launch Dayton, a network supporting entrepreneurs across the Dayton region.
Popular Categories
Related Stories