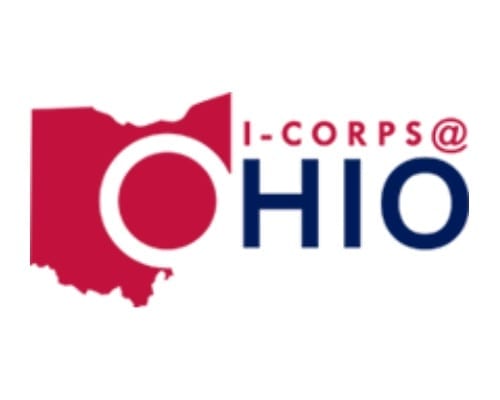 Have a cool piece of university tech? Apply for the next I-Corps@Ohio cohort
November 12, 2019
I-Corps@Ohio, a statewide program designed help university researchers and entrepreneurs move cutting-edge tech from the lab to the market, is accepting proposals for its 2020 cohort.
The statewide program is designed to assist faculty, staff and students from Ohio universities, colleges and community colleges to validate the market potential of technologies and launch startup companies.
I-Corps@Ohio teams must have at least three members — a principal investigator with access to intellectual property; an entrepreneurial lead, often a business or STEM grad student; and an executive/entrepreneurial mentor who is often an experienced or emerging entrepreneur or an industry leader.
Teams accepted into the cohort will receive up to $15K in funding & will complete an intensive eight-week training program that incorporates Lean Startup, Customer Discovery and Business Model Canvas methodologies.
During the 8-week program, I-Corps@Ohio teams will:
Implement key business modeling concepts, including problem-solution fit, customer/market segments, value propositions, channels, and revenue streams;
assess core assumptions by developing and testing hypotheses about each critical aspect of the total commercial opportunity;
conduct at least 100 interviews with customers, end-users, purchasers and channel partners to develop a rich understanding about the actual needs for a proposed product or service and its overall market viability.
learn from executive mentors and program instructors with relevant industry, scientific and startup expertise.
Team outcomes will include a clear go/no go decision regarding market viability, a development and transition plan should the decision be to move forward, and a project presentation/demonstration for potential investors, collaborators and industry partners.
The goal of the program is to accelerate commercialization of technologies from Ohio universities, colleges, and research institutions while expanding the business acumen and networks of faculty and students across the state. The resulting companies will drive sustainable technology-based economic development in Ohio.
I-Corps@Ohio is modeled after the National Science Foundation's (NSF) successful I-Corps (Innovation Corps) program, which has been proven to increase innovation, entrepreneurship, and industry collaboration.
Popular Categories
Related Stories