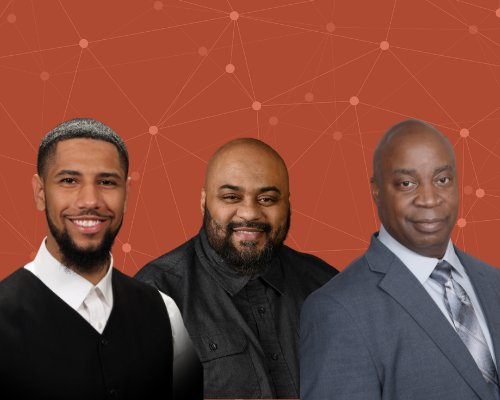 Green Zero Energy to revolutionize power generation with mobile renewable energy units
June 8, 2021
By Katie Aldridge
Green Zero Energy is developing a mobile renewable energy plant, the first step in revolutionizing how we generate power, cofounders and inventors David Maurer, Jonathan Hargrave, and Armando Sinclair say.
The team saw a fault in the access to renewable energy and found a way to make power sources available almost anywhere by utilizing semitruck trailers to move auxiliary power units. They recently completed the spring 2021 Early Risers Academy tech cohort, a 10-week business-building bootcamp powered by Launch Dayton partner Parallax.The founders will be pitching their company again later this month at the June 2021 Early Risers Pitch.
Launch Dayton: How did your company start?
David: When I lived in California, Armando and I were working on the world's largest aircraft. Not long before I left, he heard I was an entrepreneur and that I was going to open a business. He took the risk of talking to me about his invention. I asked him why he was talking to me about it, and he said, "I want to work with you on this." I explained that we needed to look at a lot of different aspects to get it where it had a market.
Why this idea?
Armando: The initial idea came when I was in Vegas, at the end of 2016. I have always been an environmentalist. I used to be in petrochemicals, modifying fuels to burn cleaner. When I started listening more about electric vehicles, I said to myself, "This isn't really green." I wanted to deliver something truly "green," something that really walked-the-walk and talked-the-talk.
David: This is really relevant in the world we live in right now. We have a ready market because they are making laws, mandates and fines for the personal and business levels of oil and gas companies. If we jump in and say, "Hey, we'll work with you," we're giving them the opportunity to help the environment in some way.
Did you always want to be an entrepreneur?
David: At the beginning, I would say no, because I have a stutter. I wasn't able to hold a conversation at a certain point in my life. The thought of me launching a business, having to get on the phone and talk to people, that whole idea was a turn off for me.
Jonathan: Yes, but I think society forces people to choose society in place of their dreams. Some things worked for me in my corporate career; however, what makes me say yes is, I always felt like I could do more.
Armando: Yes, I did see myself as an entrepreneur. I compromise a lot of my business savvy to resolve certain problems. It is a very delicate balance for me because I have to rewire myself to focus on whatever my target is. I have faults, but some of my faults switched around are my gifts.
What identities do you bring to entrepreneurship that helped prepare you for this lifestyle?
David: I'm a leader. I notice problems and find solutions. I'm very out of the box, so I take that and find a solution that isn't like what everyone else is doing. I would pair that with my desire to help people.
Jonathan: I have experience in the technical side of things, but I can also deal with operations and procedures. One of the things that is really important to me is that I'm an inspiration to other people like me because you don't see a lot of Black people in this field.
Armando: I'm an honest and open person. I have brought a lot of patience, inspiration and guidance. I have brought a lot of direction, as far as an opportunity to certain places we can go that isn't normally available to a lot of people of color.
Why do you love what do you?
David: I love what I do because I've always wanted to have a big impact on the world. I watch what others do, and I wonder how I can learn from their experiences. I've wanted to help at more than just a local level. I love that I have the opportunity to give back.
Jonathan: I love that I have the chance to give my children the freedom that comes from financial security to be who they actually are. I have a couple of daughters and I hate that their ability to pursue what is in them would be predicated by finances.
How can the Launch Dayton community support you?
They can support us by reading this and taking it a step further by understanding and embracing it. Another way they can support us is by bringing an awareness to who we are and what we are bringing to this area in respect to jobs and industries.
Learn more about Green Zero Energy here and connect with the founders later this month at the June 2021 Early Risers Pitch!
Popular Categories
Related Stories