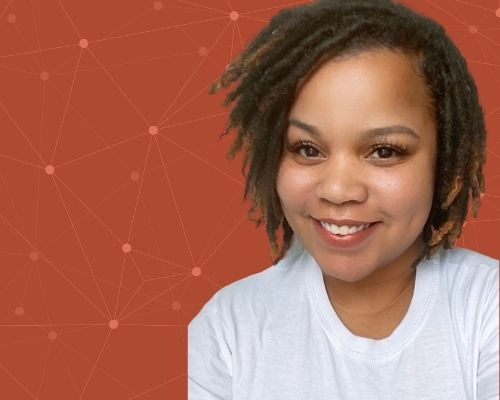 Gem City Laser turns memories into unique gifts
May 3, 2022
By Katie Aldridge
Gem City Laser, your one-stop-shop for last-minute, custom, laser-engraved gifts, will hold an open house celebration this Friday, May 6 at its new brick-and-mortar location, 116 N Jefferson St.
Bree Thomas is the co-owner, creative director, and maker of Gem City Laser, utilizing in-house engraving and cutting lasers to customize gifts using acrylic wood materials. Bree is also a recent graduate of Early Risers Academy, a 10-week business class series powered by Launch Dayton partner Parallax Advanced Research.
We recently caught up with Bree to learn more about Gem City Laser and her entrepreneurial journey.
Launch Dayton: How did your company start?
My mom and I were together during the pandemic, and I was going through a mental health break. We wanted to do something creative and kept seeing ads for this laser online. Eventually we decided to buy it. Our original plan was to make laser-cut lamps and start a lamp store, but we realized there were so many more things to create. We decided to make a giftshop and sell items we wanted to, but also items for people who like to shop local and last-minute.
Why this idea?
I'm a creative at heart. With this business, I can home in on everything I really love and enjoy. I get to design, create, and interact with my customers. I get to make things and ideate, then reap the benefits of my customers' satisfaction with the products. I'm combining all of my skills that I love and have established here in the city by pouring them back into the city.
Did you always want to be an entrepreneur?
Honestly, no! I didn't know I was going to be an entrepreneur until last year. I always knew that I was creative enough to do something on my own, but I was afraid to not have the help behind it. Being a family business and having my mom here as the business manager, task facilitator, and designer, really helps fuel the dream. We never thought we would have a business together.
What identities do you bring to entrepreneurship that helped prepare you for this lifestyle?
My journey with mental health has been a valuable component. This business was created to help me out of the depression I was going through. I had to pour myself into something in order to feel like I had something to look forward to. I knew I had to do it, and I knew once I got through it, I would be so proud of myself.
What is the biggest barrier you've faced in entrepreneurship?
Having to be social owning a business. It is one of the things I struggle with because I like my space. I'm very personable, giggly, and light-hearted, but I know what my comfort zone is. The challenge is how do I become this prominent person in the community without showing up, but also still being there? I'm figuring out how to involve myself with people and be social, while also staying in my comfort zone by knowing which events are ones I want to go to, and which are ones I don't.
How did Early Risers Academy help you grow?
It was a great opportunity to hash out the foundation and structure of my business. I feel so much more confident talking about my business to other people. I also feel confident in the direction I want my business to go in. As a black woman, I wanted to feel like I had a community to support me, and that's what I got from the program. We were able to form great friendships; it felt like a family.
Why do you love what do you?
Each order is a different story. When I first started on Etsy, I did QR codes. I started getting requests for recordings of people's last voicemail messages before they died. The sentimental stories behind the orders motivates me to make the best gifts for these people. Having those stories, helping people feel like they're part of the process, and hearing how the gift has made such a difference makes everything so much more real and makes me feel validated.
How can the Launch Dayton community support you?
Come to our open house on May 6! It is from 3-8pm at our new location at 116 N Jefferson St. Suite 404 (between 1st and 2nd street). Come out to meet the team, see the new space, and see how Gem City Laser can be beneficial for you or your business. Interact with us on Facebook and Instagram @gemcitylaser, and reach out for partnerships! If we don't have an item you're looking for in our shop, we do custom orders!
Wonder how Early Risers Academy can help you grow your business? Learn more and apply here!
Popular Categories
Related Stories