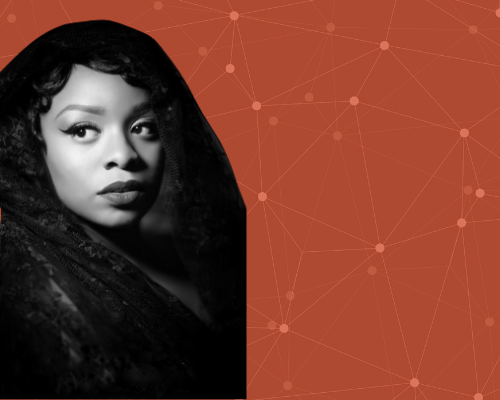 Flare in Focus takes first place in fall 2021 Early Risers Academy pitch competition
December 21, 2021
Flare in Focus founder Mystic Good is on a mission to help people feel confident through fashion.
Last week, she took first place in the fall 2021 Early Risers Academy cohort's culminating pitch competition.
"When you look good, you feel good," Mystic said. "It changes how you feel about yourself, what you're doing and everything in between."
Her business, Flare in Focus, is an accessible styling service business offering personal styling services, event styling, closet organizations, and creative direction for special projects + photography.
Early Risers Academy is a free, 10-week, business-building bootcamp managed by Launch Dayton partner Parallax Advanced Research.
Participants complete Kauffman FastTrac coursework from the nationally-renowned Kauffman Foundation, receive pitch coaching and hands-on mentoring, weekly discussions with successful entrepreneurs and experts, & access to Dayton's entrepreneurial ecosystem.
The bootcamp is designed to take aspiring entrepreneurs from idea to business launch. These workshops can also be valuable for founders early in their small business journey, or who jumped right into their business without formally developing the plans behind it and are now discovering they need some of that paperwork in place to grow.
Other fall 2021 cohort graduates include:
Jocelyn Weaver & Jasmin Young, pitching Urban Bliss, a metaphysical and wellness boutique selling spiritual tools such as sage, spiritual oils, jewelry and reiki classes;
Jamie Rippey, pitching Rippey Concierge, a concierge lifestyle management service for college students offering one-on-one coaching relationships with each student for 6-month contracts;
Erin Layne, pitching Sexy is She, a membership based social platform for women in which we cultivate sisterhood and women empowerment and personal transformation through open dialogue, social events, networking, and education.
"Early Risers Academy is designed for aspiring founders in any industry," Project Manager KeAnna Daniels said. "We're particularly excited to work with more women and minority founders."
Curious if Early Risers Academy is fit your you? Learn more & apply for our next cohort, kicking off in just a few weeks!
Popular Categories
Related Stories