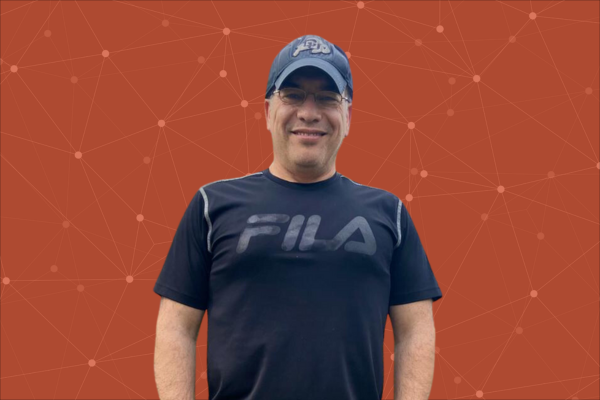 Fadi's barcode aims to eliminate medication errors
June 6, 2023
When Fadi Ibrahim's parents struggled to read the small print on their medical prescriptions, he built them an app to help.
Now, he is working to take the Fadi Barcode global.
Fadi is a member of the spring 2023 Entrepreneur Rising Academy cohort. We recently caught up with him to learn more about his entrepreneur journey.
Launch Dayton: Introduce yourself — who are you and what is your company?
Fadi: I am Software Engineer with 25 years of experience in banking and healthcare companies. With the Fadi Barcode Reader, available via app store download, anyone can scan a product's bar code and receive easier-to-consume product information. This includes the ability to enlarge text, to have the information read out loud, and to see photos and videos from the manufacturer.
How did your company start?
I realized my parents have issues reading the medical information on their prescriptions, so I built the app to help them first.
Why this idea?
In 2012, more than 296,000 people called for help with an over-the-counter medication error. Product information, especially on pill packaging, is often too small to read, confusing, and may not be in someone's native language. For medications, improper usage occurs in nearly 50% of patients, according to the American Medical Association. It is very important to save our kids' and parents' lives by avoiding overdose or incorrect medicine! I want to make prescription information more accessible for better health outcomes.
Did you always want to be an entrepreneur?
Yes
What identities or life experiences do you bring to entrepreneurship that helped prepare you for this lifestyle?
I care about people's lives and kids' futures. This is my first highest priority goal.
What is the biggest barrier you've faced on your entrepreneur journey?
I don't have resources or networks that can help to introduce me to investors.
Why do you love what you do?
I love what I do because it is going to protect our future by saving our kids' and parents' lives.
What advice would you offer fellow or aspiring entrepreneurs?
At the end, family is more important than anything.
How can the Launch Dayton community support you?
Help me meet investors. Help me to meet the CEO of medicine manufacturers. Introduce me to leaders at CVS and Walgreens.
How was your Academy experience?
Entrepreneur Rising Academy has been very good. I keep learning every day.
Popular Categories
Related Stories