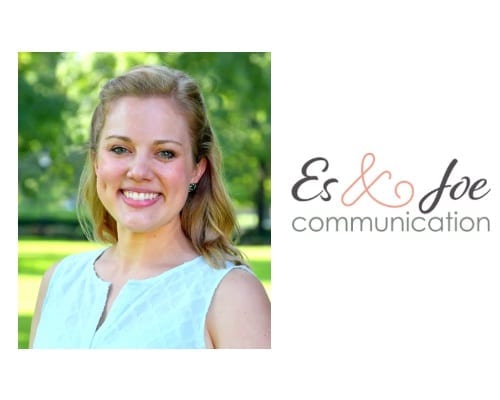 Es & Joe founder seeks to convene fellow female biz owners
December 3, 2019
Meghann Naveau, founder of Es & Joe Communication, likes to do "good work with good people."
And in 2020, she'd like to bring her fellow female founders together as part of that mission.
The mother of two launched her communications company in the spring, seeking to use her decade of experience in agency and corporate marketing in a new way that allowed her to also be heavily hands-on at home.
Meghann likes to work with small business and non-profits that are mission-focused or pursue some sort of "greater good" goal. Her services range from strategic marketing planning to traditional PR. And she likes to build local pipelines, so she can connect her clients to other local business owners who offer additional communication services she does not, like day-to-day social media management.
"I love helping companies figure out how to talk about themselves in authentic ways," she said.
In this first year of growing her business and reconnecting to downtown Dayton, she has met a plethora of other female business owners. As she began to consider what a day of discerning, reflecting and planning for a new year of growth would look like, the idea of hosting a Lady Leaders Day was sparked.
"I'm envisioning taking a day early next year to gather with other female business owners, reflect on the past year and look ahead to 2020 – both in terms of how we care for our businesses and ourselves," Meghann said. "The day could include breakfast and lunch, guided reflections, perhaps a workout break, and time to meet other women leading their small businesses."
Co-collaborating on the Lady Leaders Day is Elizabeth Beil, founder of Beil Nutrition.
Meghann & Elizabeth want you to weigh in — are you interested in a convening of fellow female business owners? What topics are most important to address? What activities do you want to see included? Please complete this short survey by Dec. 6.
Popular Categories
Related Stories