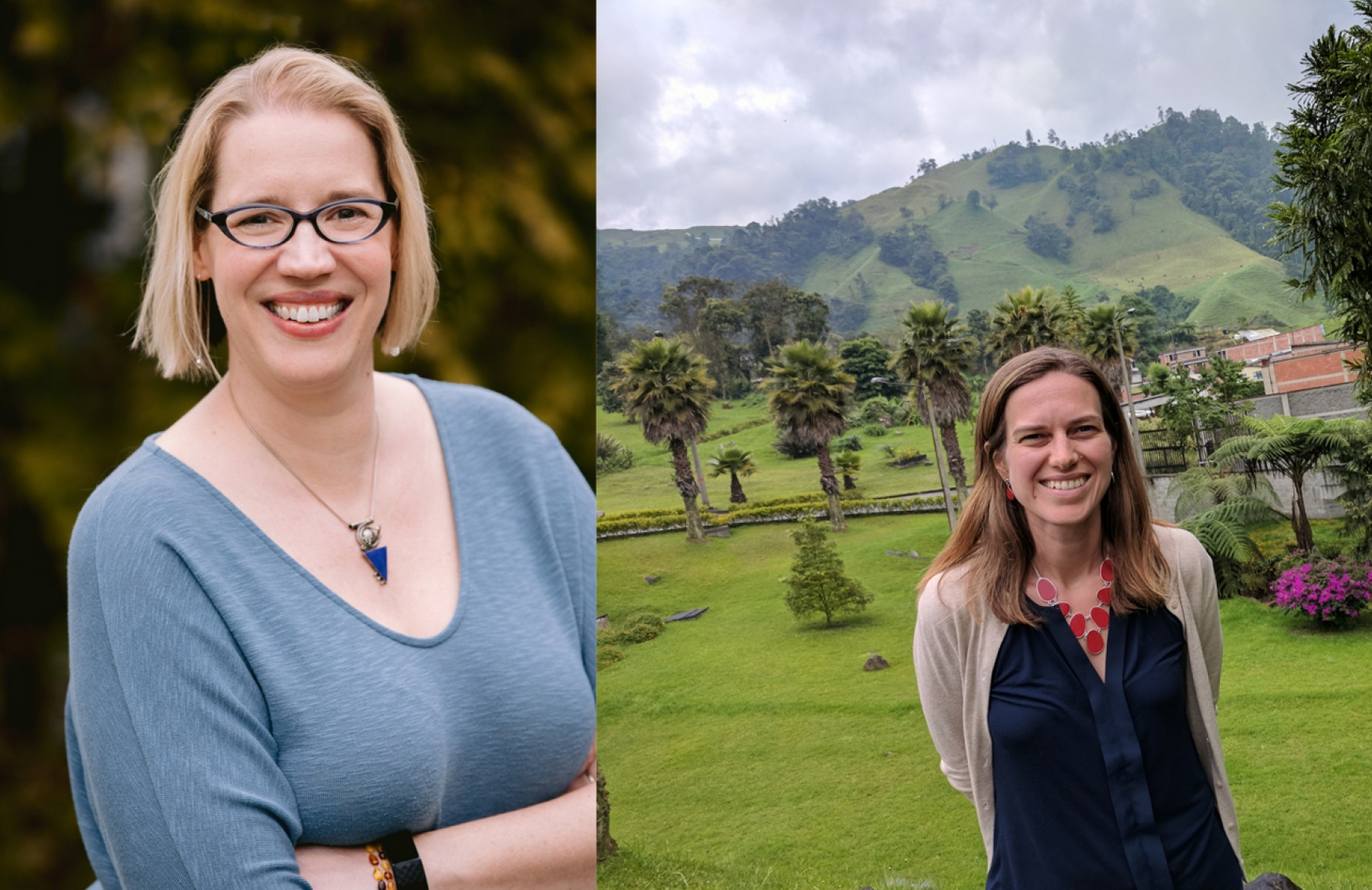 Ella Bella, Savorista founders chat on WYSO's latest "Bouncing Back"
April 29, 2021
Episode six of WYSO's new web and radio series, Bouncing Back: Dayton Small Business Survive the Pandemic, features Mandy Groszko, founder of Ella Bella Homemade, offering gluten-free baking mixes, and Kait Brown, founder of Savorista Coffee, offering craft decaf and low-caffeine coffees.
As the women grew their businesses, a friendship was born, and now they say the pandemic has reminded them that it's important to connect beyond the bottom line.
"I think when we talk about what's the impact of covid on small businesses or small business owners, people often only take the lens from a business perspective. And in reality, small business owners have all of the other things going on in their lives that that everyone else does," Kait shares.
"I haven't thought to stop working on Ella Bella because of the pandemic. It's the outside factors, the being married, having three kids, I also have a full-time job and just life in general. So the pandemic has made it more difficult but it's not because I don't believe in my product," Mandy agreed. "Other people love it, too. So that's what keeps me going. That's what makes me go to the kitchen after work and on the weekends and just keep doing it. But also for me, you know, getting to the commercial kitchen and blending the flour and packaging, it's been a meditative experience."
Listen to or read the full interview here.
When it is complete, the WYSO series will feature stories from nearly a dozen entrepreneurs within our Launch Dayton community. The stories will air each Wednesday at 6:44am and 8:44am (during Morning Edition), again during All Things Considered at 5:44 pm and finally on the following Sunday Morning during WYSO Weekend between 10:00 and 10:30 am.
The series was produced by Jess Mador from The Eichelberger Center for Community Voices in collaboration with Audrey Ingram and Launch Dayton, a network supporting entrepreneurs across the Dayton region.
Popular Categories
Related Stories